Our Top 5 Sweaters For Her This Summer Season
Posted by anonymous on 19th Jun 2018
This Summer is really heating up and whilst we are enjoying one of the warmest Summers that we have had in a while here on the Aran Islands and indeed the entire coast of Ireland, we are still in need of our lighter Aran knits, ponchos and shawls, all perfect for those milder days.
Last week marked the launch of our Aran Summer Collection which showcases some beautiful new sweaters for the season as well as some old firm favorites. Here we have picked our top 5 to choose from so whether it's family days at the beach or lazy picnics in the park, you are sure to find something that's right for every occassion this Summer.
No 1. Natural Merino Wool Aran Sweater in 3 Pastel Shades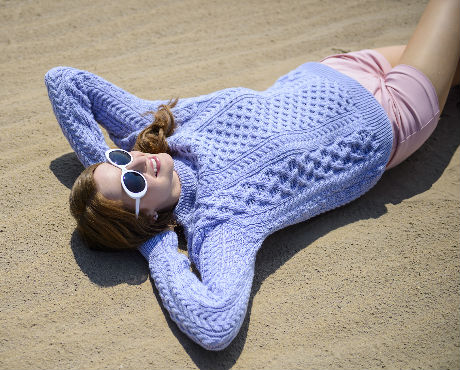 One of our favorite styles from the Aran Summer Collection has to be the brand new Natural Merino Aran Sweater in 3 beautiful pastel shades.
For many years now we have been inundated with requests from customers for their favorite Aran Sweater in pastel pink and other lighter tones, so we are delighted to finally be able to offer these ice-cream sundae shades.
The sweater style itself is chunky but lightweight, making it ideal for breezy beach days as well as chillier evening strolls. Style with some matching pastel colored shorts and oversized shades for some instant summer chic.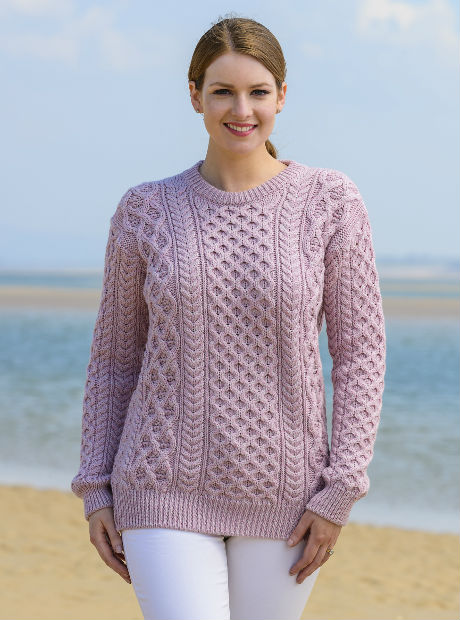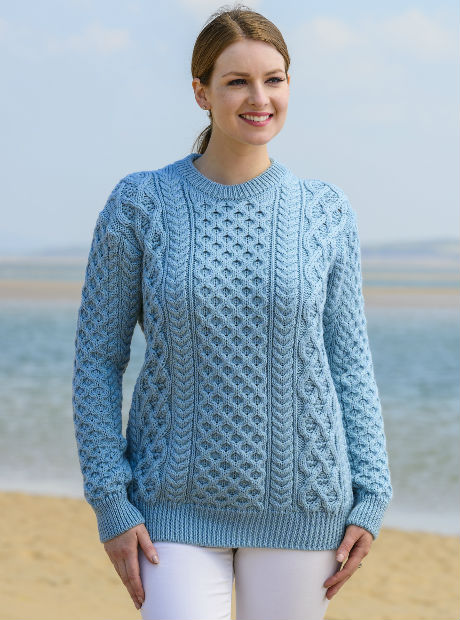 No. 2 Classic Grandfather Shirt
Next on our list is our classic Grandfather Shirt which is sure to cause a splash this Summer. This unisex style shirt looks just as good on women (if not better) than it does on the male of the species and is the perfect beach accessory this Summer.
It's crafted from light and airy cotton making it super soft against skin. It's also a great garment for throwing over your swimsuit as a light cover up for protection against strong sun and wind so you can have some fun without the fear of burning and what's a day at the beach without a little fun eh?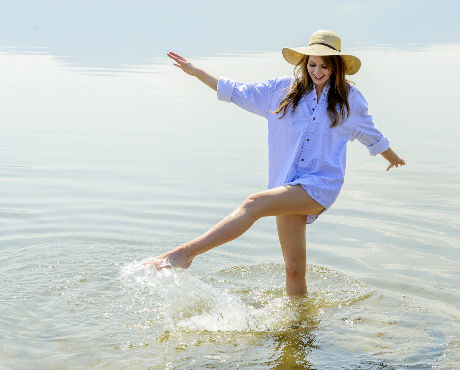 No 3. Super Soft Cabled Aran Shawl
Brand new this season is our Super Soft Cabled Aran Shawl. Crafted from super soft merino wool, this shawl is perfect for more sensitive skin types.
Its easy to wear style makes it great over a long sleeve t-shirt and jeans but it's also twice as nice over beach and swimwear.
It's available in a variety of shades to suit each individual's taste but our absolute favorites for this season are the Ocean Grey and Toasted Oat for a fresh Summer look.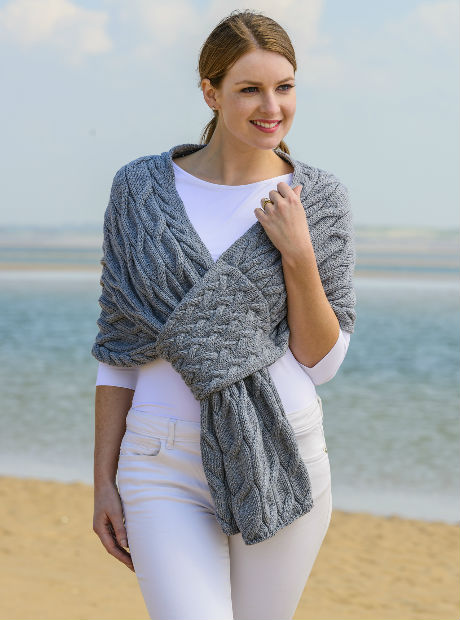 No. 4 Super Soft Aran Crew Neck Sweater
Also brand new this season and already proving popular is our Super Soft Aran Crew Neck Sweater for him and for her. Its casual crew neck style and classic raised Aran stitch make it a fantastic choice for a range of activities this season such as walking, hiking or sailing, just simply swing over your shoulder to ward off those Summer chills.
Crafted with super soft merino wool, like the Aran Cabled Shawl, also means it's perfect for those who prefer a softer knit..... do not pack your summer suitcase without it!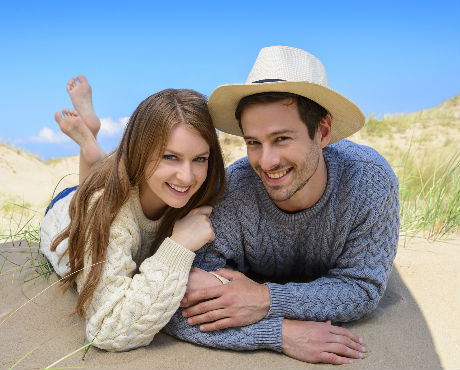 No. 5 Cable Aran Wrap
And last but not least is an oldie but a goodie with our Aran Cable Wrap. This versatile wrap, which was featured in Italian Vogue last year, is the ultimate Summer accessory. Great worn as a shawl over Summer outfits or a swimsuit, it also doubles up as a cozy throw for the beach. Roll it up,pop it in your beach bag and away you go!
This multi- tasker is also available in Navy, Sea Green and Aqua Mist.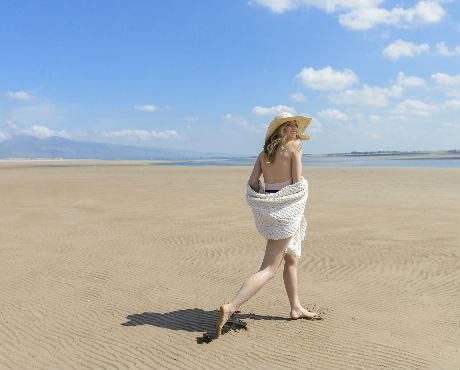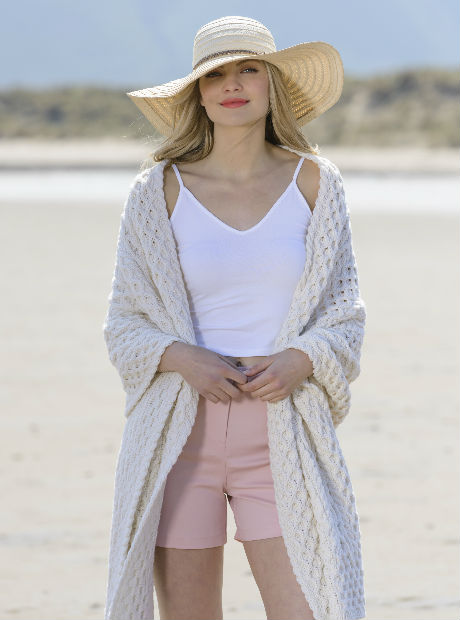 So there you have it folks, all you need for your Summer wardrobe. Stay tuned for next time when we will be bringing you our top 5 Summer Sweaters for Men. In the meantime, enjoy those long Summer days and wherever you are get to the coast for some sea air, it's good for the soul!