Aran in Vogue For Autumn
Posted by Aran Sweater Market on 12th Jul 2016
We were absolutely over the moon when we were contacted by one of our favorite magazines, British Vogue, back in March asking us to feature our wonderful woollies in the August edition of the fashion bible.
Of course, we jumped at the chance and immediately got to work on our collaboration with Kate Phelan (Stylist) and the team at Vogue on choosing the right sweater for their upcoming feature with Academy Award-Winning Actress, Alicia Vikander.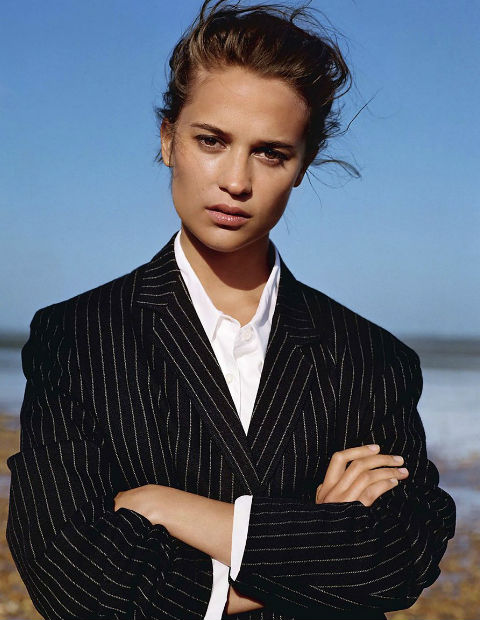 "He said, she said: play the man in Margaret Howell's snappy pinstripes or invite a tender caress in Céline's wavy double-faced dress" - Vogue
The mood of the shoot is a contrast of sorts, a balance between two worlds; wide-eyed girl meets tempestuous young woman, androgyny meets femininity and straight laced style meets sophisticated cool, all washed up on the beach of our dreams.
The whole style story has a timeless appeal with black and white stills throughout, reminiscent of old hollywood glamour,(and we like to think, the Aran Islands themselves). With her effortless chic and natural beauty, it's easy to see why the young Swedish actress is a perfect fit.
"Turn the tide; repair to Ralph Lauren's boyish herringbone when sea winds begin to whistle" - Vogue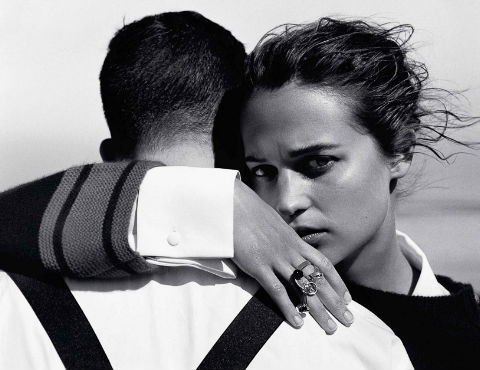 Alicia, who started out as a ballet dancer before pursuing a career in acting, began gaining international recognition in 2012 after her role of Princess Ekaterina in Joe Wright's adaptation of Anna Karina but it was her moving portrayal of Gerda Wegner in the Danish Girl that secured her Academy Award-Winning status in 2014. Admired for her work ethic and her quirky sense of humor, we couldn't think of a better association for the brand than the beautiful and undeniably talented 27-year-old.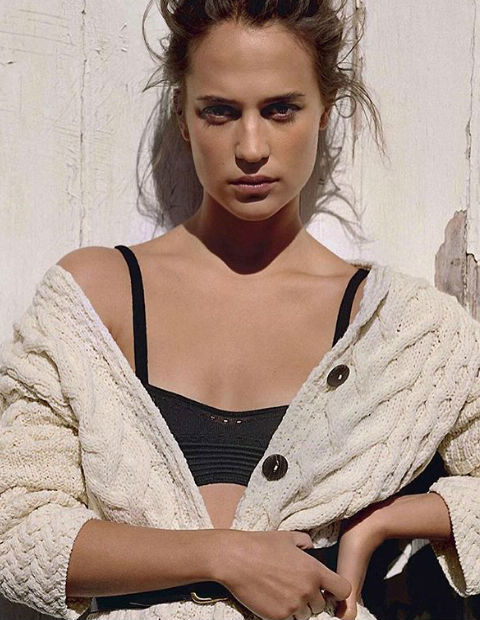 "Bottega Veneta's womanly bustiers have a finely spun allure. An Aran Knit and a Seafarer's shurg add a rustic edge" - Vogue
The fashion institution were quick to favor our original Cable Aran Knit Cardigan with its old school seafarer's feel to compliment their story. It stars alongside designer fashion legends such as Dior, Alexander McQueen and Céline,(to name but a few), testament to the garment's innate beauty and long standing appeal.
We guess it's true what they say - fashion fades but style is eternal!
Photo Credits: Alasdair McLellan, British Vogue UK, August Edition