Our Top 10 Picks For St. Patrick's Day
Posted by anonymous on 5th Mar 2018
Painted Shamrocks on little smiling cheeks, the novelty of having green ice-cream in the middle of March, the crash of cymbals as the marching band signal the start of a special day and the anticipation of the obligatorily Irish sing songs until all hours in the pub........ there are lots of little things we love about St. Patrick's Day and showing our Irish pride is definitely one of them.
We've picked our top 10 favorite Irish Aran Sweaters and Accessories for the big day in the hope it gives you some inspiration for the festivities that lie ahead - the countdown is on!
No. 1 Merino Wool Shamrock Hat
With the Shamrock being the emblem of Ireland, any garment featuring the young symbolic sprig is a fantastic way of displaying your Irish Pride for the festive occasion. Crafted with warm merino wool, theses woollies are a sure thing when it comes to keeping you warm and snug where you need it most - mind those heads!
No. 2 Three Shamrocks Merino Scarf
Our thick and chunky Merino Scarf with Shamrocks to match is the ultimate parade partner. Available in white & green, green & navy and green & white, these scarves are super cozy and guaranteed to keep you protected from the chill this St. Patrick's Day.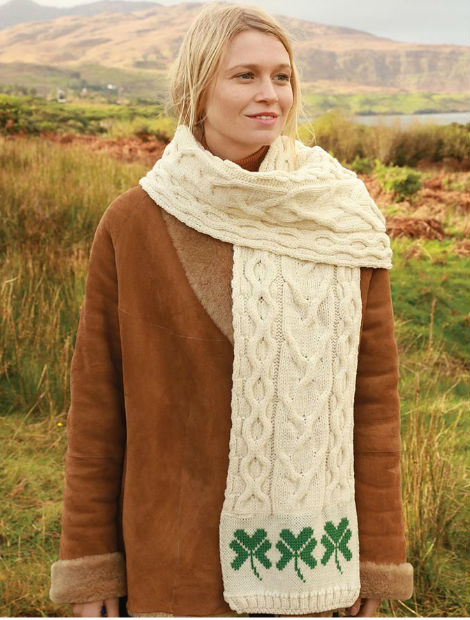 No. 3 Cable Knit Hoodie With Celtic Knot Zipper Pull
Of course any sort of Aran qualifies as a nod to our great country and culture but green Aran is instant emerald isle gratification. We love our Cable Knit Hoodie in traditional Green for St. Patrick's Day and it also features a special Celtic Knot Zipper Pull - could you get more Irish?? We don't think so!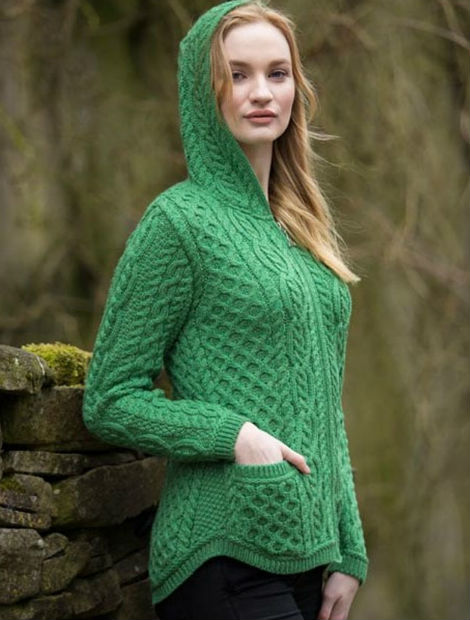 No. 4 Cable Aran Poncho With Button Detail
If leprechaun green isn't your cup of tea, then try experimenting with other shades for a more subtle approach to St. Patrick's Day panache. This poncho in moss green with button detail is a beautiful yet festive choice and is also lightweight which is perfect for those of you lucky enough to be celebrating the festivities in a milder climate.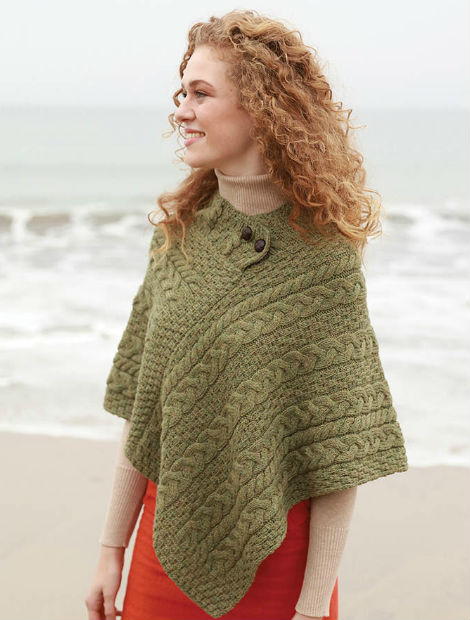 No. 5 Hand-Knit Chevron Stitch Sweater
Classic white Aran is a firm favorite among many for the big day and is a great choice if you are looking to purchase an Aran Sweater that you can easily work into your everyday winter wardrobe.
This classic chervron sweater is crafted with luxurious merino wool and hand-knit for extra warmness. It's also one of our heaviest sweaters so is sure to keep you warm and cozy as well as stylish.
No. 6 Cowl Neck Aran Sweater
At number 6 is our Cowl- Neck Sweater in army green. New for this year, we think this sweater with practical drawstring neck and pockets is a keeper for St. Patrick's Day and all the other days too!
No. 7 Trinity Tweed Flat Cap in Green
The quintessential Irish Flat Cap crafted in green tweed- it doesn't get more Irish than this.
This is one of our favorites accessories for St. Patrick's Day and the good news is that they look just as good on the female of the species as they do on their male counterparts.
Wear to the pub on St. Patrick's Day for a casual Irish vibe but don't forget to bring it back home with you after all that Guinness!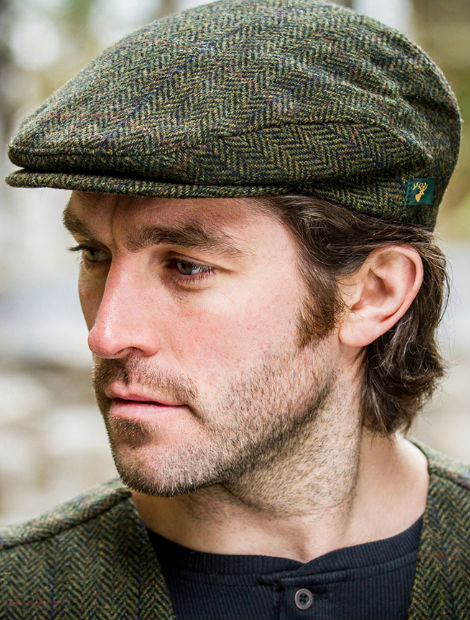 No. 8 Lightweight Traditional Irish Wool Sweater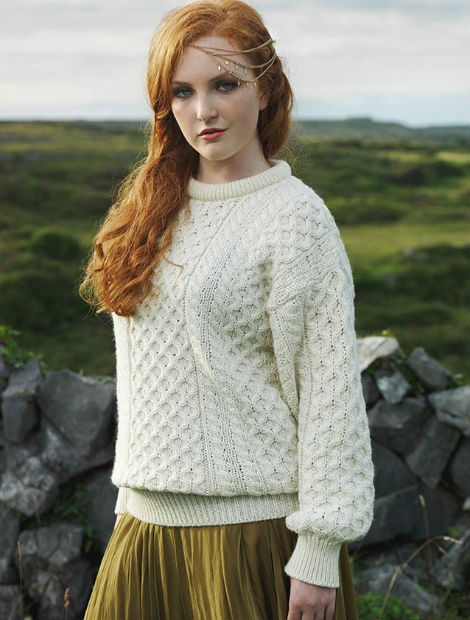 Our Lightweight Aran Sweater crafted with pure new wool is a great old school style for the festive occasion.
It features a combination of the most commonly used Aran stitches, the Honeycomb and Cable stitch, each thought to act as a talisman, bringing luck and protection to the wearer.
No. 9 Premium ClanAran Scarf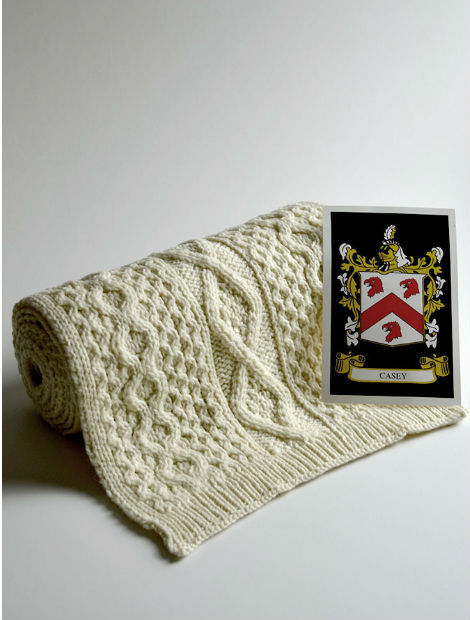 Our collection of premium ClanAran Scarves are a fantastic way to convey your family's heritage as well as your Irish pride on St. Patrick's Day.
With over 130 different family patterns developed, each scarf is inspired by the different parts of Ireland and the Irish names which originated from within. The pattern's foundations are deep-rooted in ancient Irish legend, culture and traditions meaning these scarves can be treasured for generations to come.
No. 10 Kid's Cable Knit Aran Poncho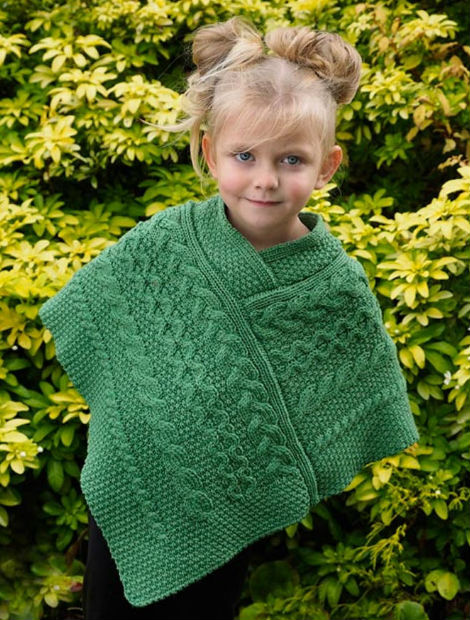 Last but not least is our Kid's Cable Knit Aran Poncho. Crafted from 100% Soft Merino Wool this precious poncho is sure to be a cozy and comfortable companion for your little Irish cailín this St. Patrick's Day.
We hope we've given you lots of inspiration for the big day and don't forget to share your Patrick's Day style with us, we can't wait to see you all in your Arans !
Sláinte,
The Team at The Aran Sweater Market