More Father's Day Gift Ideas From The Aran Sweater Market
Posted by Aran Sweater Market on 17th Jun 2021
There's one a day a year when it's all about Dad. On Father's Day, he can sit back and enjoy his favorite breakfast, tell his best dad jokes (and expect a laugh), and be showered with love and gifts. What better gift to give your dad this father's day than an authentic father's day gift from the home of the Aran Sweater.
A Splash Of Color For His Wardrobe
Give your dad a colorful gift he can use time and again this father's day. Each Donegal Tweed Patchwork Cap has a unique pattern of eight panels made from woven tweed. A colorful mix of traditional tweed patterns, including blues, reds, and rustic browns. Alternatively, he might like the Vintage Tweed Flat Cap in green with salt and pepper speckles. Both caps have the traditional Irish peaked flat cap style that has been popular the world over for generations.
For dads that like to dress up or even look sharp in a pair of jeans, the navy Donegal tweed waistcoat is a must. The classic deep blue is versatile enough to be dressed up or down with a tailored shirt or simple t-shirt. The tailored shape is flattering, while the satin back and leather buttons add a touch of class. If blue isn't his color, opt for the same quality Donegal Tweed in moss green or charcoal.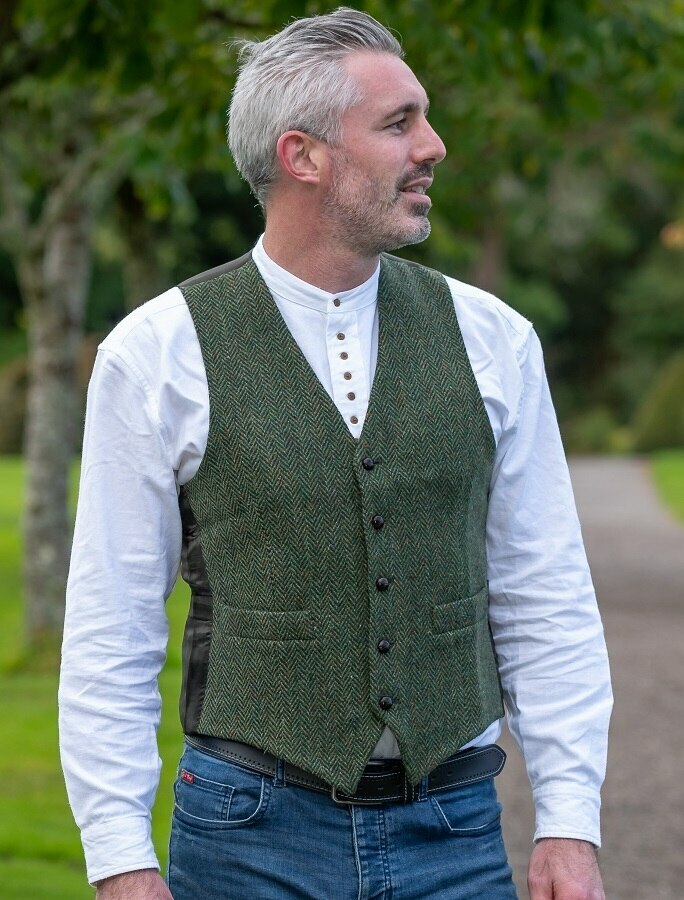 Unique Gifts For Father's Day
Sometimes picking the right fathers day gift can be tricky. That's why we have selected five of our favorite gifts to make choosing easier for you.
1.A Traditional Irish Hold All Bag
Made in Ireland from authentic turf-brown leather, this large holdall is perfect for weekend golf trips and getaways. With its stylish, sleek design, this holdall can be used for work trips or leisure. In addition, it is the ideal bag to throw in some last-minute clothes and hit the road for a family adventure.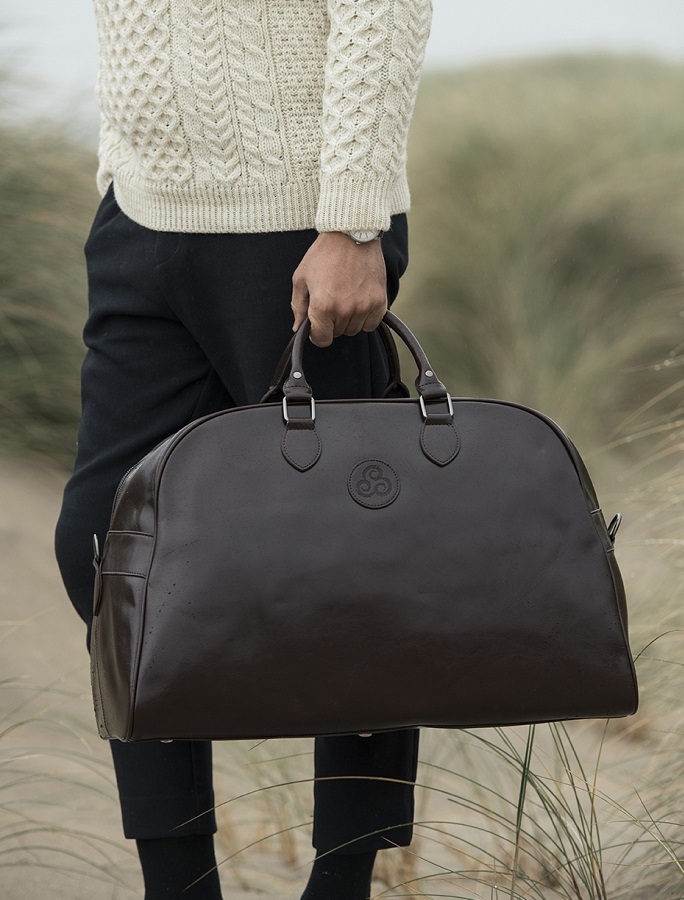 This striking bronze paperweight is based on a design that is more than 5000 years old. A design that can be found carved into the rocks of a neolithic monument in rural Ireland called Newgrange. Also known as the Spiral of Life, it is thought to denote the unity of mental, physical, and spiritual self.
3.A Framed Clann (Family) Plaque
For the dad who is all about family - he will love this simple but beautifully designed plaque. Framed in limewood, this is a cast-iron gift that he can treasure forever. Clann is the Gaelic word for family and, in this design, was originally carved by Adam Grabski for our Scríobh Range.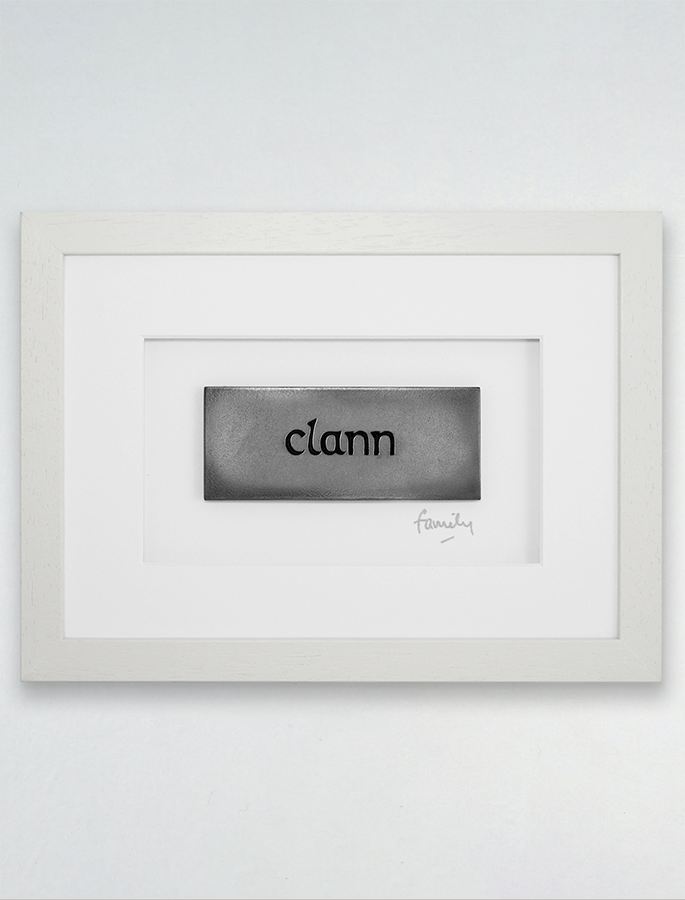 4.No Aran Sweater Market top five would be complete without wool.
The is an excellent choice for father's day. This super soft sweater is perfect for layering and casual or formal wear. It is available in a range of colors, is organic, and easy to care for.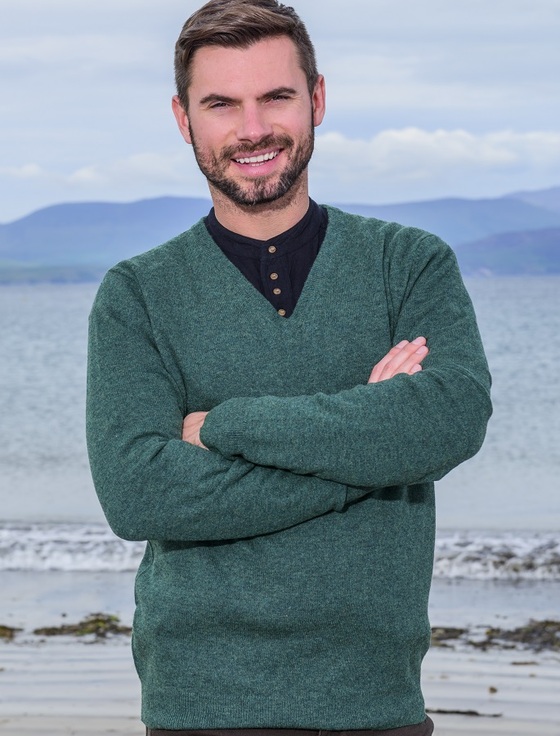 5.Lastly, is it really father's day if no one buys him socks?
We don't think so. Dad will love our cozy Irish socks made from 100% Irish wool. Made in Ireland, they are available in 2 different colors!