Christmas Gift Ideas for Him
Posted by Aran Sweater Market on 29th Nov 2016
With the Christmas shopping season now in full swing, we thought what better way to prepare than to get together our top gift ideas for all the family to make your life that little bit easier. This time around, we are focusing on gift ideas for that special man in your life.....
Tweed Flat Cap
For him, we always recommend the traditional Tweed Flat Cap which is woven here in Ireland. This Trinity Tweed Cap comes in a range of different colours to suit as well as a plain tweed also. This style is one of our most popular and is a winner with men, young and old, who appreciate a timeless sense of style.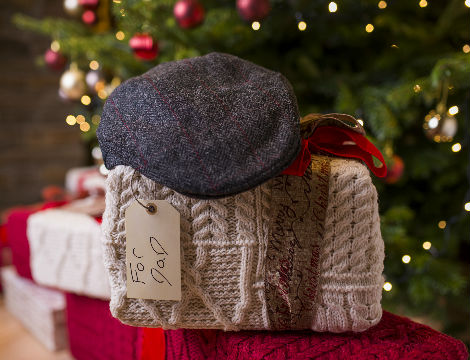 Ribbed Fisherman's Sweater
We have a variety of sweaters for Men but again sticking with tradition, the Ribbed Fisherman's Sweater has been one of our bestselling lines for decades. Practical, warm and cosy, this old submariner style sweater is crafted here in Ireland from 100% pure new wool and comes in soft silver, honey, charcoal and basalt. It's guaranteed to be a wardrobe staple for years to come.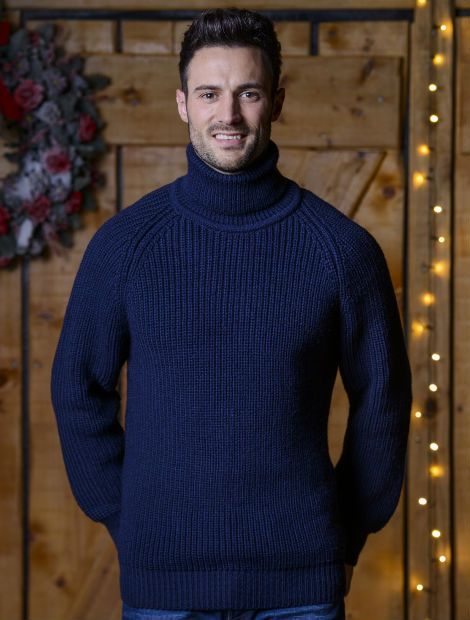 Irish Wool Socks
It might be a bit of a cliché but Irish Wool Socks are a fantastic stocking filler for him this festive season. Our socks made of pure new wool are really comfy and cosy and are the cream of the crop when it comes to men's accessories. Featuring a natural fleck throughout,(a trait synonymous with Donegal yarn), they are also available in a variety of colours to suit so why not get him one for everyday of the week!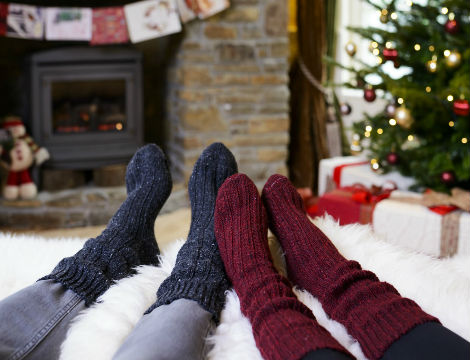 ClanAran Sweater
A Clan Sweater is a very special gift for Christmas. With each family name linked to their very own unique Aran Pattern, this is a gift which can be kept and cherished forever. Handcrafted from authentic banin wool, it also comes complete with your own family crest and story - a fantastic family memoir, not just for this Christmas but for many more to come.
Fine Merino Wool Scarf
A scarf is always a great stocking filler for him and one that is guaranteed to come in handy for the cold Winter months ahead. We love this classic cosy style made of 100% Merino Wool in grey, white and beige check, new in for the festive season.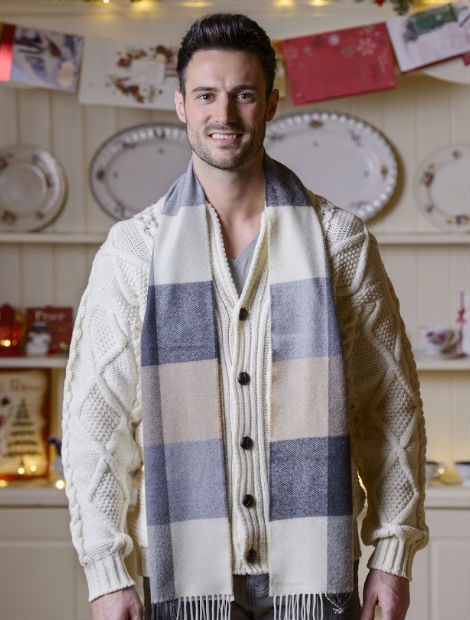 Honeycomb Turtleneck Sweater
Our Honeycomb Turtleneck Sweater is a classic timeless style that is as trendy as it is practical. This sweater is available in a variety of shades to suit his taste including charcoal as worn here, natural white, navy and oatmeal. This sweater is crafted from 100% Soft Merino Wool and made in Ireland.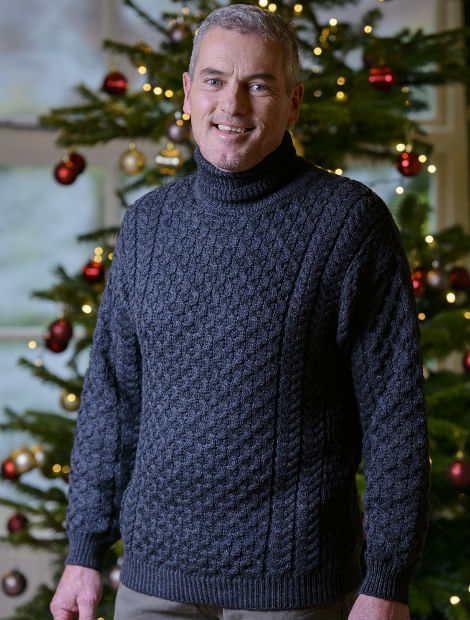 Irish Roll Neck Fisherman's Sweater
Last but not least is our Irish Roll Neck Fisherman's Sweater, whose style has been modelled on the sweaters originally worn by the Fishermen of the Aran Islands as a daily essential. Crafted from 100% pure new Irish Wool, this sweater features a distinctive rolled edge on the collar hem and cuff, a hardy classic!
Well, we hope we've managed to give you some gift inspiration with this list and the good news is, you can find these garments and many more in ourChristmas Shop for a reduced price but hurry, we can't promise they will stay reduced for long!
Wishing you and yours a very Merry Christmas,
From all at the Aran Sweater Market