Aran Sweater Market Go Pink For Breast Cancer
Posted by Aran Sweater Market on 27th Sep 2016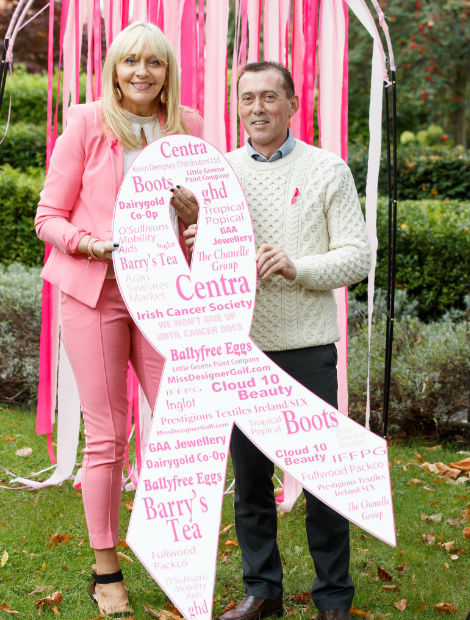 Paul, Store Manager of our Dublin Market with TV Personality Miriam O'Callaghan at the Launch of Breast Cancer Awareness Month
We were delighted to attend the Press Launch of Breast Cancer Awareness last week with well know broadcaster and Irish TV Personality, Miriam O'Callaghan. The Aran Sweater Market is just one of the many Irish Companies who are supporting this month's Paint it Pink Campaign by the Irish Cancer Society.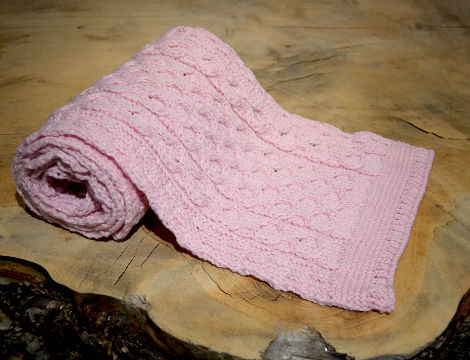 We will be selling our Pink Honeycomb Aran Scarf at the reduced price of $19.99 with $5.00 of each sale going to help Cancer Research and Funding. Brand Manager, Laura Mac Sweeny commented; "Breast Cancer is a growing concern in Ireland so we were more than happy to come on board as a Pink Partner to help support the cause and give something back to our community." Incidences of breast cancer in Ireland have increased by 33% in ten years, with over 2,800 women diagnosed every year, according to the Irish Cancer Society.
Speaking at the launch TV Personality,Miriam O'Callaghan said; "Nearly every family has been touched by cancer, including my own. Fortunately women diagnosed with breast cancer now have a much greater chance of survival. I'm proud to support the fight back against breast cancer and hope we can all raise much needed funds this October to support the important work of the Irish Cancer Society."
The Aran Sweater Market are also proud to be in the company of a number of other businesses who have teamed up to join the fight against breast cancer including popular Irish brands like Barry's Tea, Dairygold Co-Op and Centra to name a few. We have always admired the work of the Irish Cancer Society and wish them every success in reaching their goals this year.
We couldn't think of a better reason to wear Pink Aran this season, could you?