5 Reasons to Wear Merino Wool this Summer
Posted by anonymous on 6th Jun 2017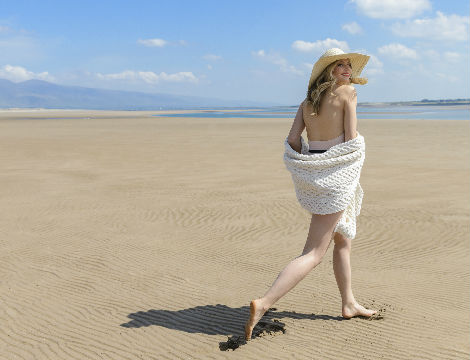 We've just launched our Aran Summer Collection with lots of brand new styles and colours especially designed for the Summer season. Even though keeping warm and comfortable in the Summer months should be as important as it is during the Winter, surprisingly Merino Wool is often overlooked as a popular fabric for the milder season.
Here is 5 reasons on why it's worth incorporating into your Summer wardrobe.......
1. Eliminates Odor
Merino Wool has antibacterial qualities, meaning it handles odor better than other synthetic fibres due to its use of Lanolin, a natural oily wax found in sheep's skin. While on the sheep, it serves as a water protector and a natural guard against infection. Nowadays most Lanolin is removed during the treatment of the wool, however just enough remains to prevent bacteria build up so you can rest assured that your Summer woollies stay cleaner and fresher for longer, compared with other synthetic garments.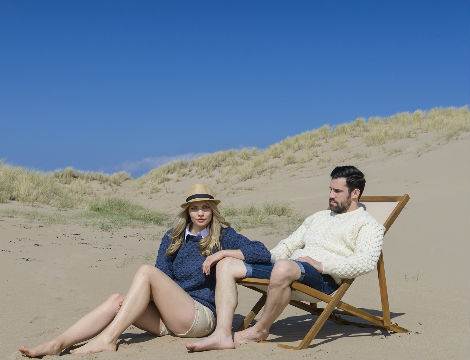 2. Keep You Cool
While wool is well promoted for being an insulator and the perfect companion for those chilly Winter days, people rarely associate it with being an ideal fabric to wear out walking or hiking during the Summer months or indeed a brilliant beach accessory. A lighter fitting merino Aran Sweater helps to keep the heat out as well as the sun off your skin. It's a breathable fiber which helps absorb moisture away from your skin, meaning less sweat, whilst regulating your body's natural temperature.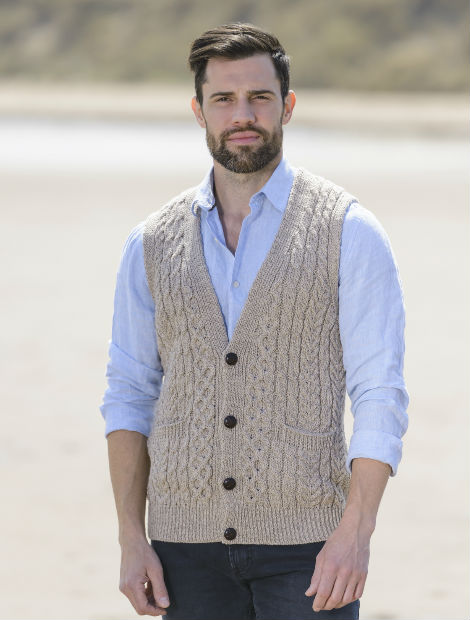 3. Super Soft
Merino wool can often be a softer choice against your skin instead of synthetics which can irritate. Within our newest collection, we have crafted 3 garments, using Super Soft Merino Wool in light Summer shades, which means even more softness and comfort against your skin. Go soft for Summer !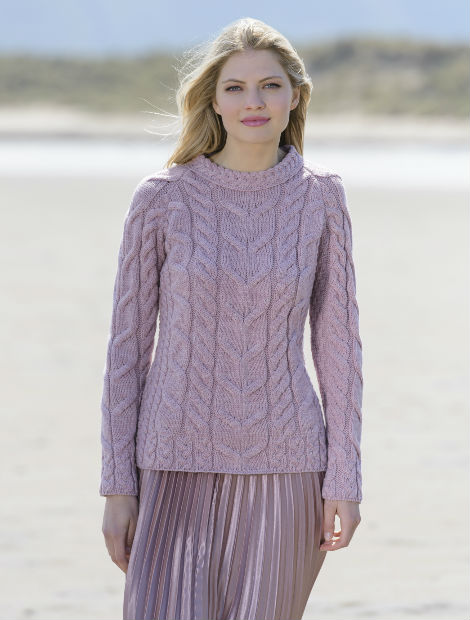 Super Soft Cable & Trellis Cardigan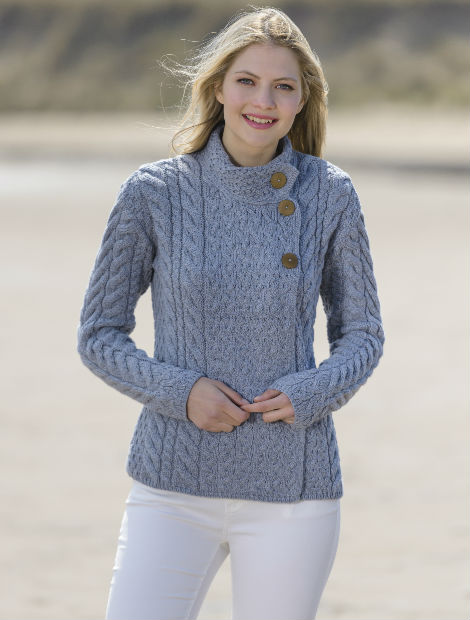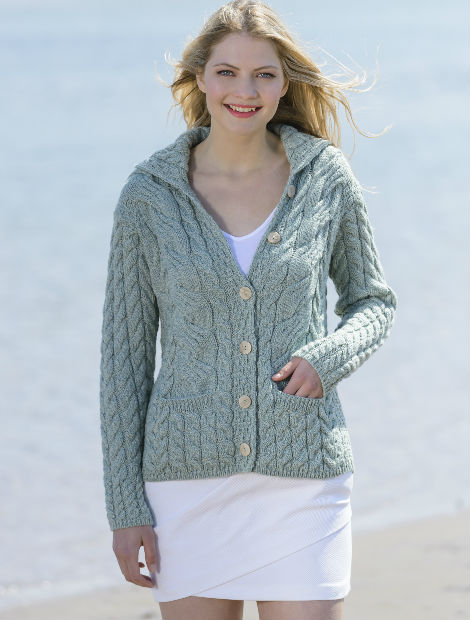 4. Sustainable & Natural
Merino wool is 100% biodegradable and compostable, making it a truly sustainable and natural product, so as well as being earth friendly, it also means that it is likely to last a lot longer in your wardrobe than other synthetic variables. It's also comforting to know that when you do eventually want to bid farewell to your lovely woollies, you are at least releasing a natural fiber back out to the natural world.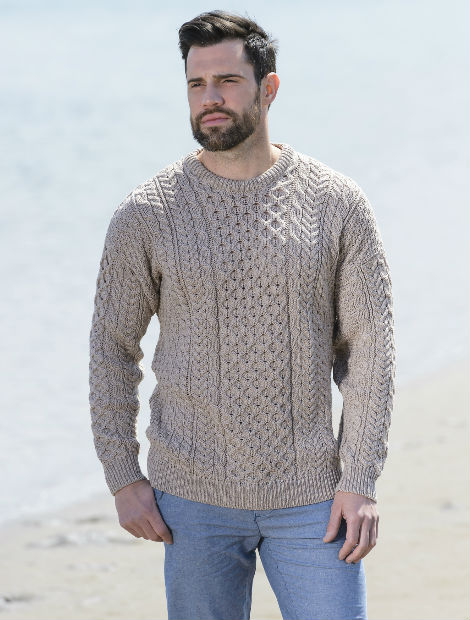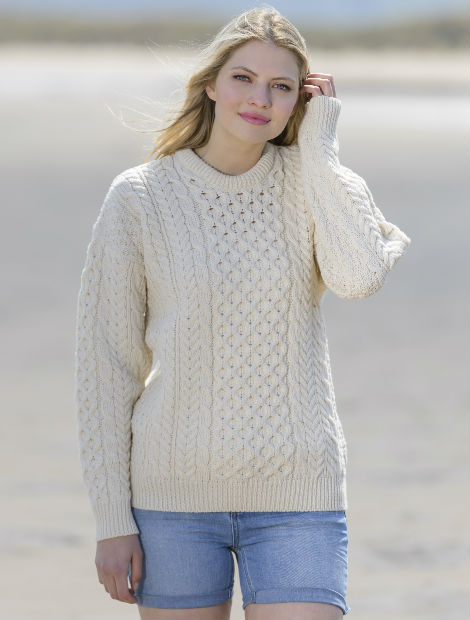 5. Easy to Wear & Keep
Seasonality aside, wool is just a fantastic garment to wear all year around. Its wrinkle free qualities mean it's easy to roll up and pop in a bag to wear later for the beach, camping or walking etc. No matter how much folding or crumpling it endures, it can easily be whipped out and returned to its natural shape, ready to wear. It also does not need to be washed as much as other popular fabrics, due to its self cleaning properties, which means even hanging your woollies on the line gives them a new lease of life. No ironing, no dry cleaning, less washing and more time to enjoy life.... we like the sound of that!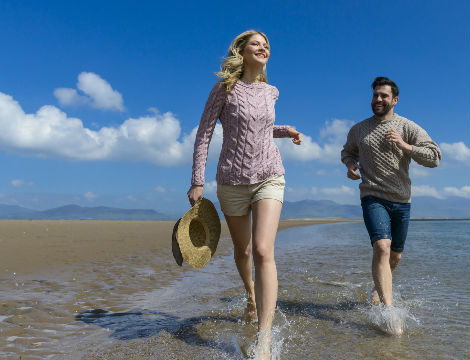 Until next time, shop the Aran Summer Collection.