Wearing your Irish Pride this St. Patrick's Day
Posted by Aran Sweater Market on 18th Feb 2016
We have just launched our St. Patrick's Day Collection in anticipation for the biggest day on the Irish Calendar. With parades and parties taking place throughout the globe to celebrate, how you show your Irish Pride for the festive occasion is our top priority!
To give you some inspiration, we've prepared our top ten ways to represent your roots this St. Patrick's Day, with some of our all time favourite Sweaters and Accessories. We hope it gives you some ideas for the big day !
1. Classic Irish Craftsmanship
The classic Fisherman's Sweater in banín white is a must for St. Patrick's Day. Evoking memories of Ireland and the story of the Aran itself, as well as paying homage to our craft, this garment will also ensure you retain your style status parade side.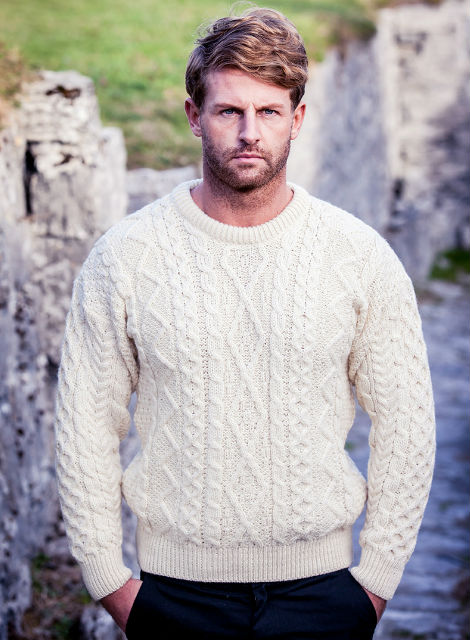 2. Flat Caps for all the Family
Flat caps are synonymous with our great Irish heritage the world over, and are the perfect accessory to show style and Irish attitude this st. Patrick's Day. We have a variety of Plain and Patchwork Caps, all hand-loomed with the very finest Irish Tweed and luxurious quilted lining. We also offer Kiddies Flat Caps, so that they too can fashion the traditional Irish accessory to the envy of all their friends.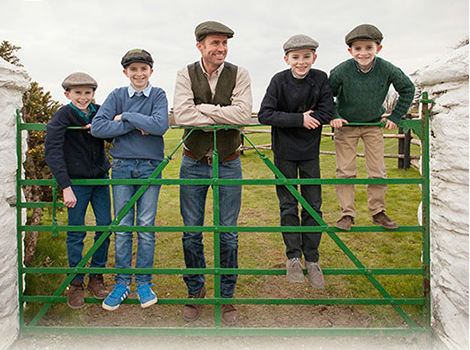 3. Irish Caps For Women
Our range of Newsboy Caps for Women are also hand-loomed with 100% Irish Wool Tweed and come in a variety of colours and shades. This Irish Plaid Style in green is one of our favourites as it reminds us of the beautiful Irish countryside.
4. Classically Celtic
Our Celtic Scarves are stylish and warm and make the perfect accessory to wear come Parade Day, especially for those seeking to show their Celtic connection in a more subtle way. They also come in a range of different patterns and colours such as Nordic and Viking, portraying the diversity of influences on our rich heritage.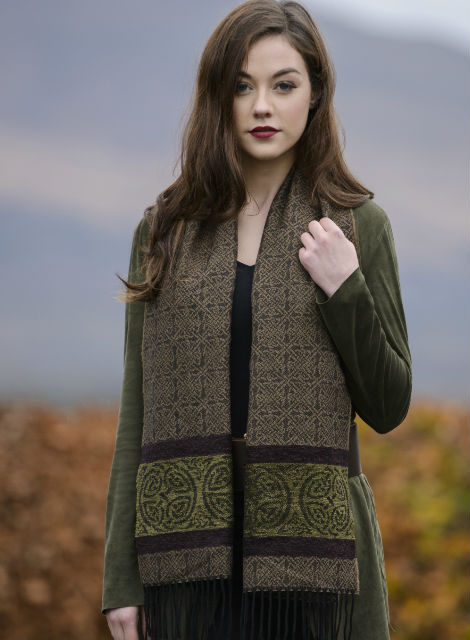 5.Wrap Yourself Celtic
Our Celtic Ruanas are another great item to wear to express your Celtic connection. These timeless Celtic Cloaks feature a combination of the Celtic circular and field knot and have the ability to be worn in a variety of different ways to suit the wearer's style. We also offer a number of Ruanas in shades of green for a more patriotic effect.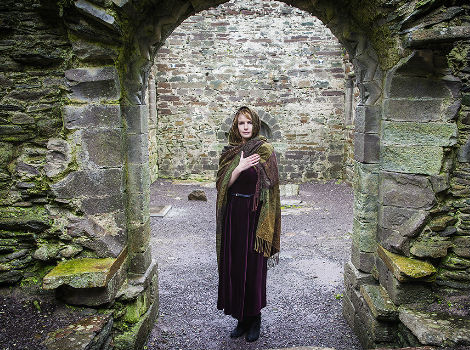 6. Traditional Aran Styles
Our Traditional Style Arans are perfect for those that want to fashion a more authentic Aran Sweater. This Aran Lumber Jacket, made of 100% Merino wool and featuring the ancient honeycomb stitch, is a timeless and classic piece which is also guaranteed to keep out the cold for the big day.
7. Shamrock Show Stoppers
We have a great range of shamrock show-stopping accessories. Loud and proud, they are the perfect display of Irish Pride for Parade Day. Our shamrock hats and scarves are featured on our St. Patrick's Day Collection and are all made from 100% Merino wool to keep you warm and snug whilst you celebrate the big day.
8. Go Green
We also have a wide array of green Aran Sweaters, Cardigans & Capes, all of which present a fantastic opportunity to show your Irish Colours in a truly unique way this St. Patrick's Day. We love this casual green hoodie with cable stitching for a comfy look on Parade Day.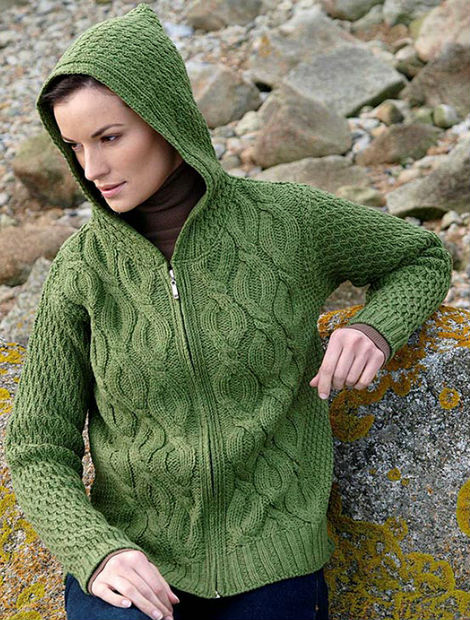 9. Kid's Aran
Not forgetting the little ones, we also offer a variety of classic Aran and Shamrock styles, to make sure the whole family can opt for Irish Aran to celebrate the occasion.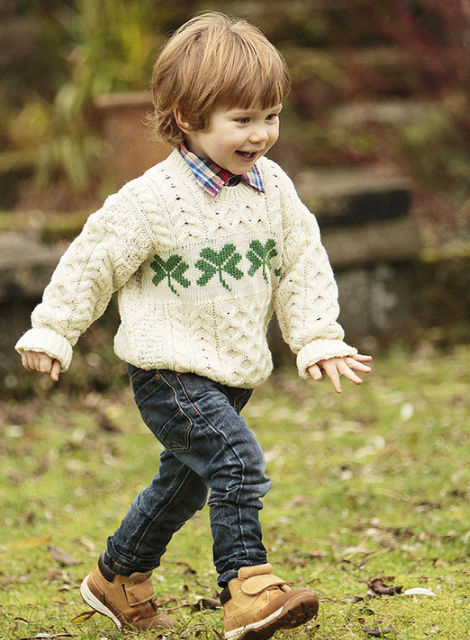 10. Go back to your Roots with ClanAran
Last but not least, we have our range of ClanAran scarves featuring the ancient Clan patterns. These ancient Aran patterns were safeguarded within families and passed down from generation to generation. Our ClanAran scarves are lovingly crafted from 100% Merino Wool and represent a very special family garment for all the family to wear this St. Patrick's Day.