The Blanket Look - Wrapping up this Season's Trend
Posted by Aran Sweater Market on 10th Oct 2014
From cascading capes and snug ponchos to warm and woolly wraps, the blanket look is everywhere this season and we here at the Aran Sweater Market are huge fans of the trend. Let's be honest, anything that gives you the feeling that you might still be wrapped up in bed, whilst looking like you just stepped off the catwalk, is ok by us!!
Here we look at a couple of ways to wear the style with some of our own Aran Sweater Market favourites.
Dress it Up
One of the things we like most about the trend, is its versatility. This cosy companion can be styled for any occasion and is just as confident being worn as an outer garment for a glitzy night out on the tiles, as it is for that casual Sunday stroll in the park. Here's a little sneak peak into how we've styled our striking royal purple Ruana for our upcoming Winter Collection.
This celtic cape is made of a fine blend of lambswool and nylon and comes in a variety of colours for the season including our favourites; black, forest green, gold and red. We've paired the cape with a purple & gold embellished chain, black thigh high boots and leggings to show how the garment can also be used as a statement piece for more occasional wear.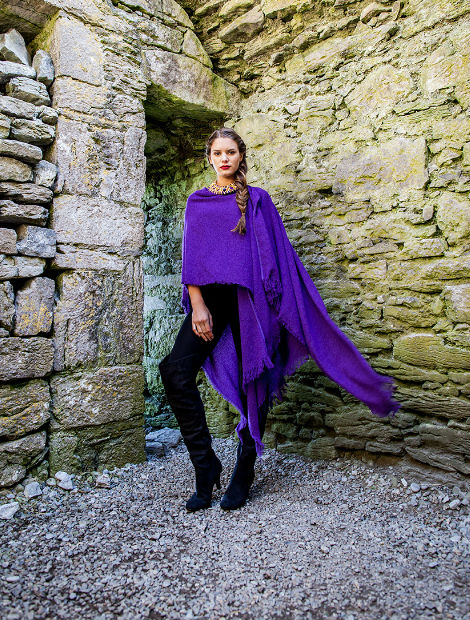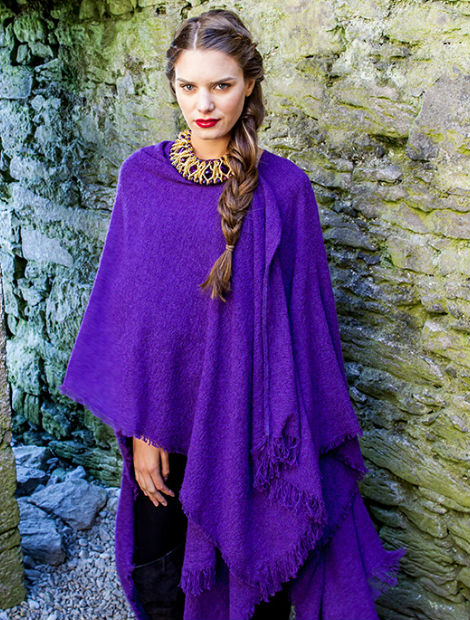 Snuggly-Style Ponchos
We also adore the more laidback and causal look that you can achieve with the trend, espically when it comes to the Poncho, which can be worn with or without layers. Our Merino All Cable Aran Poncho from the Aran Autumn Collection, is perfect for this season, as its simple yet effective design looks great with any outfit. Here we've styled with a black leather belt to show how you can give your poncho a more figure-hugging and fitted look.
Our Wool Poncho with collar is also a great piece for that transitional period between Autumn and Winter as its made of 100% soft Merino wool for added warmth and comfort. It follows in the footsteps of more traditional knitwear with just a subtle echo of Aran design.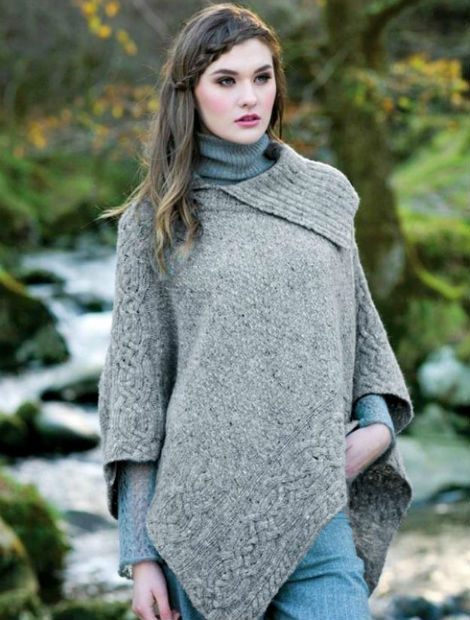 Fringe Benefits
From boots, bags, coats and even bikinis, fringing has been making a strong comeback for quite some time and we adore its bohemian yet chic appeal.
Our fringe shawl, also from the Aran Autumn Collection, is bang on the trend. Available in charcoal only, we've fashioned it here with a black cami and gypsy skirt for a whimsical look but it could also be styled with a simple black polo, jeans and cowboy boots to capture the western vibe that the fringe is famed for.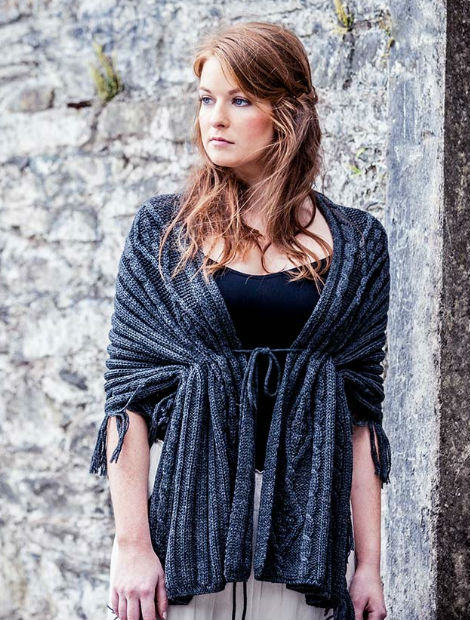 Our Special Mid-Season Offer
We've decided to offer 20% off all our Shawls, Capes and Ponchos for just one week only, starting from Monday the 13th of October, so now all our customers can be on trend and snug this season!
Happy Shopping!