Showcase Ireland - Cream of the Crop
Posted by Aran Sweater Market on 19th Feb 2015
Every year around this time we set off to the nation's capital for Showcase Ireland, the country's largest craft fair, for our annual dose of design inspiration. Now in its 39th year, the fashion and design institution gives over 400 of Ireland's most innovative artists, designers and retailers, the opportunity to showcase their contribution to Irish craft. This year, we were enthralled by designers' stories of self discovery, charmed by spectacular displays of creativity and overwhelmed by the infinite passion for Irish craft & design.
With far too many magical moments to speak of, we've chosen just a few of our absolute favourite products and highlights from the four day event, to give you a flavour of what the Irish have to offer.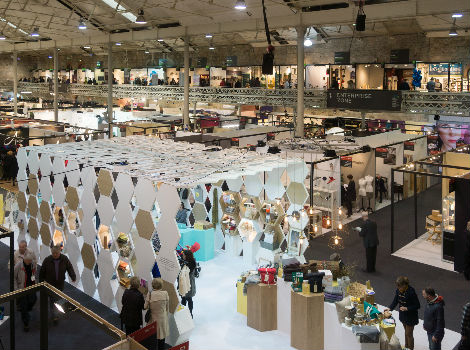 An Aran Affair
A favourite with Irish media and retailers alike, the Showcase Fashion Show captures the unique spirit of creativity and experimentalism which the country's designers are famed for. Setting the tone for the entire event, it gives the audience a taster for some of the beautifully crafted garments and accessories on display throughout the arena.
Curated this year by Fashion PR Guru, Sonia Reynolds, we found the whole runway extravaganza truly uplifting, from the concept right down to the choice of music! We were particularly enamoured by a certain bespoke Red Aran Dress, as well as the stunning headpieces made by Appassionata Flowers in Dublin. Although the fashion show celebrated a diverse mix of handmade Irish materials, from tweeds to chunky knits, we think it's safe to say that Aran was by far, the star of the show.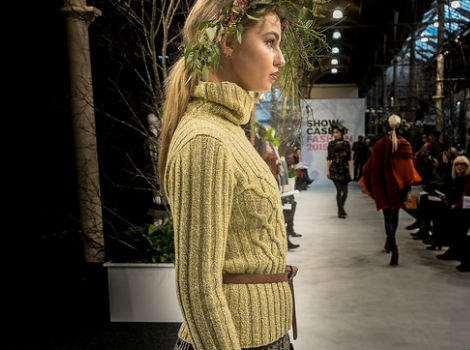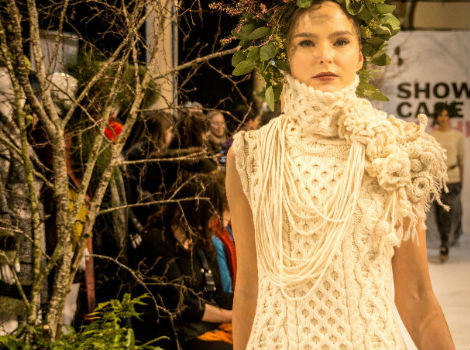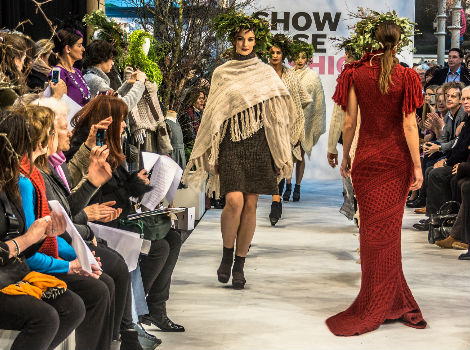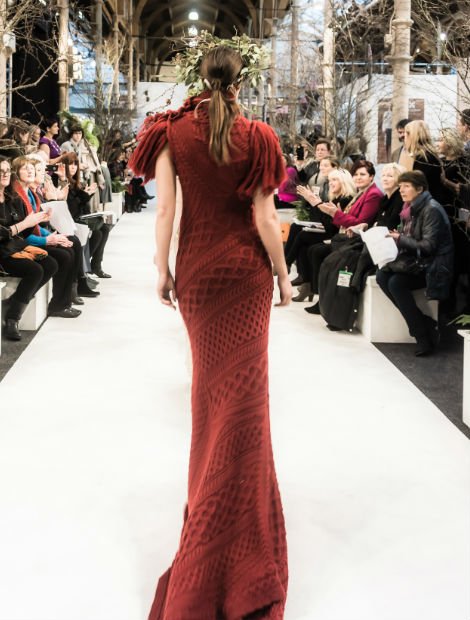 Photography by William Murphy
License Agreement: https://creativecommons.org/licenses/by-sa/2.0
Inspired by Nature
This year also saw the exhibition receive a complete visual makeover with a new look built around the idea of nature and creativity, genres so integral to the inspiration and work of Irish designers. We found many practical examples of this during our browse around. We adored the new range from Banshee Silver, which captures the magic of old Celtic Stories and myths, as well as the new creations from Newgrange Living, who after many years are still making precious homeware pieces inspired by the famous prehistoric monument in Co. Meath of said name.
We just love it when ancient Irish tales and relics are given a good old contemporary twist, don't you?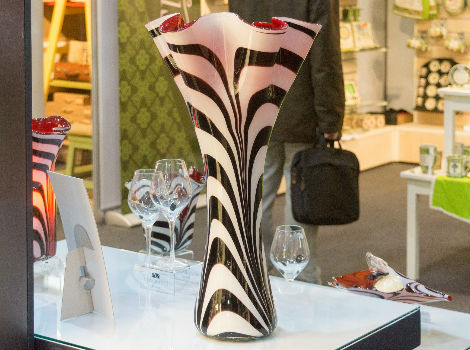 We were also delighted to see the wild and rugged beauty of our own beloved Aran Islands cemented in the new jewellery collection by Irish craft jewellers, Fádo. The entire collection is awash with a fantastic vintage Irish feel.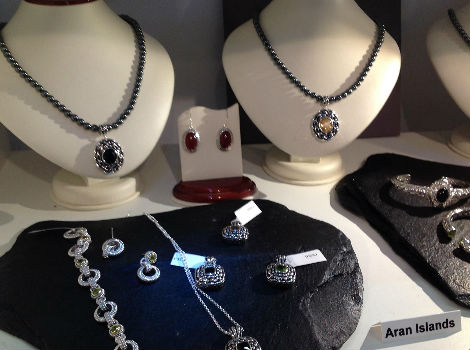 Irish Emblems
The show also highlighted how many artists are using their love of Irish heritage in a more fun loving and quirky manner. With Pop Artists like 'At It Again' making old Irish classics like Ulysses accessible to all through colourful and funky prints, the future of Irish design is certainly looking bright.
We also found it refreshing to see some Irish designers, like Fíona Turley taking inspiration from far away lands, as this serves to celebrate the Irish people's love of discovery and travel, ideals which have always been intertwined with our long and colourful history.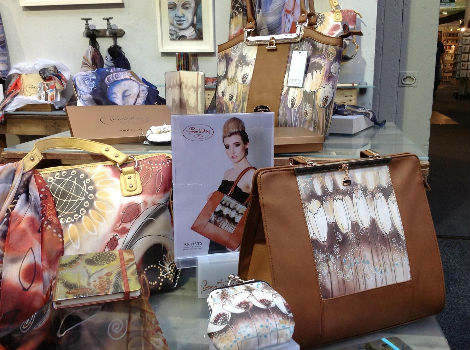 With our heads still reeling from the magnitude of it all, we are going to take this moment to recount how very proud we are to be Irish and wish all those that took part in the exhibition every success in the year to come!
Please do share your thoughts on any of the above with us and let us know what's inspiring you for the long year ahead.……..