Our Top Gift Solutions for Father's Day
Posted by Aran Sweater Market on 8th Jun 2015
Finding it hard to find the perfect gift for one of the most important men in your life? With Father's Day looming we've got our gifting hats on to help give you some gift inspiration for the big day. We've rounded up some of our favourite products below to give you some ideas on what to gift daddy dearest.
A keen trend setter or a creature of comfort, we're certain you'll find the ideal gift for him here at the Market.
Fondness for a Flat Cap??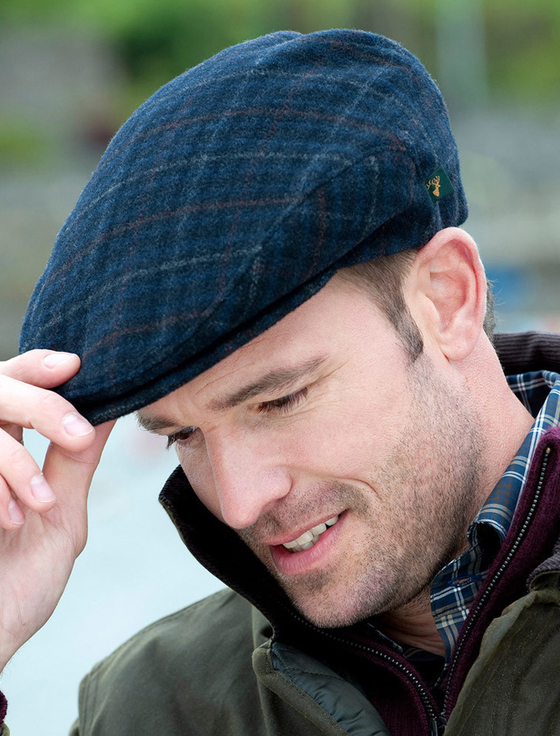 Irish Cap, Paddy Cap, Bicycle Cap, Cheese Cutter………call it what you may but this old Irish gem has transcended fashion fads for decades. Whilst its origins can be traced back to the 14th century, it is thought that the Irish Cap became more popular in the 19th and 20th centuries when the rise of emigration soared and Irish men found themselves on foreign soil with only a few small treasures to remind themselves of home.
Here at the Market, we have a vast array of styles to suit all, from the more typical styles of herringbone tweed to their more elaborate counterparts adorned in patchwork tweed, amongst a range of colours and patterns.
With a versatility that has been been adapted by even the most unusual of culprits from punk rockers to rappers as well as celebrities such as fashion Icon David Beckham, the magnetism of the humble cap is inarguable and we are betting that its timeless appeal ensures it stays in vogue for many years to come.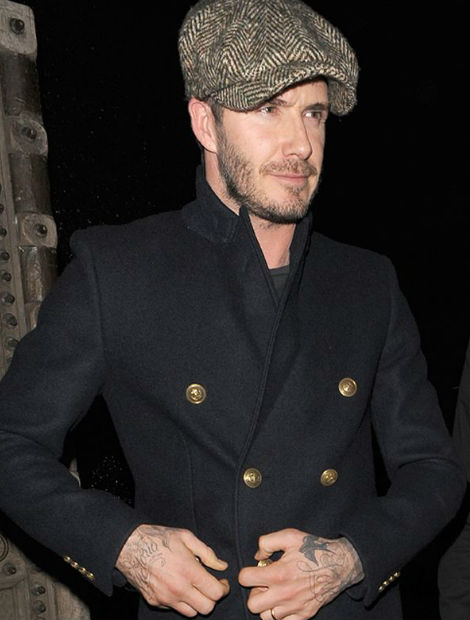 The Creature of Comfort
We all know he secretly loves it when you buy him that cosy pair of pyjamas or those comfy fleece lined slippers. As he gives us the look of 'oh you really shouldn't have' or stutters comments like 'I don't usually wear those things' we know he's already thinking about how snug he's going to feel relaxing in said items that very same night!
For the man that loves a little bit of comfort we recommend our cosy Irish Wool socks made from 100% Irish Wool. Whilst gifting your dad socks for Christmas, birthdays and everything in between, remains a bit of a cliché, we are sure he will agree that you can never really have too many!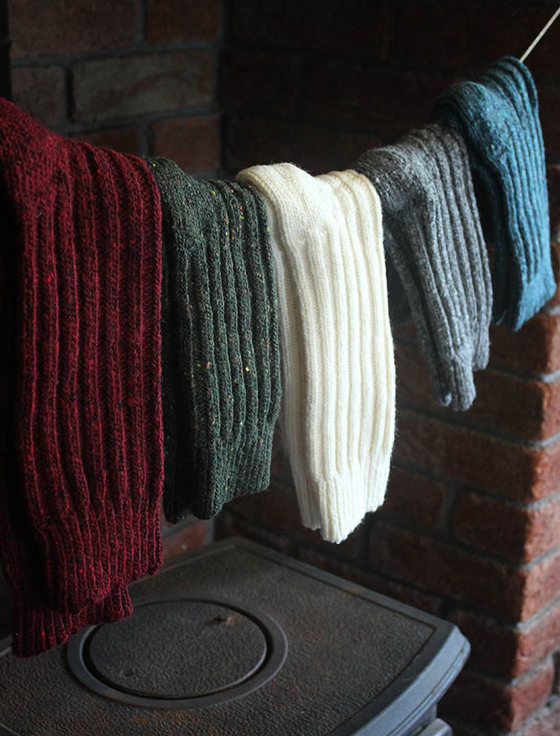 The Trend Setter
If your dad fancies himself a bit of a trend setter then our Lambswool Manket may be the perfect gift for him. This cape come snood for Men has been a huge hit on fashion catwalks throughout the globe and is the perfect wardrobe essential for those men that love to keep up to date with popular fashion trends. Also great worn as a thick and chunky scarf, this garment is versatile enough to be worn a number of ways depending on your dad's own unique style.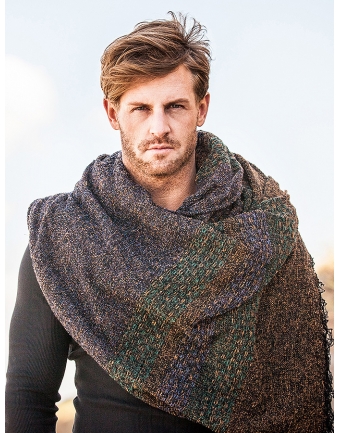 The Classic Connoisseur
For the classic gift there's nothing quite like our men's traditional Irish Aran Sweater made from 100% Merino Wool. This timeless and elegant classic incorporates the ancient cable and diamond stitching, representing the hard working fisherman as well as the small enclosed fields of the Aran Islands respectively. The classic Aran Sweater is sure to be a staple in any man's wardrobe for decades to come and the timeless nature and practicality of the sweater makes it a true investment piece.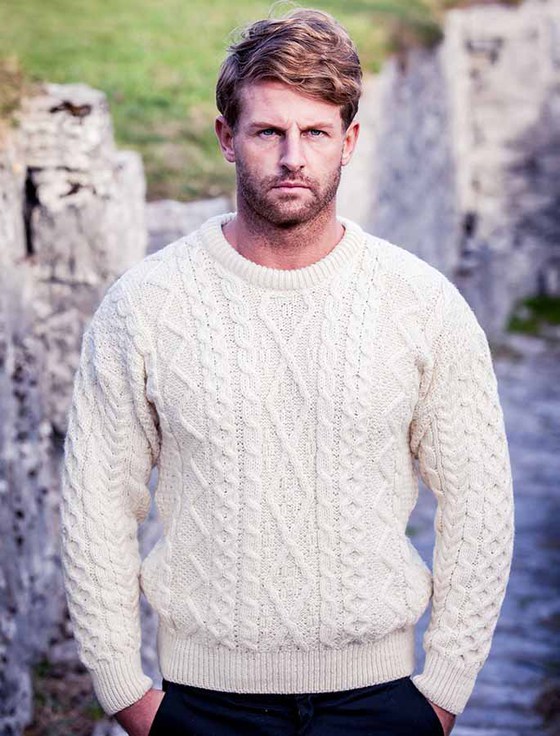 Dapper Dad
For the man that values style and luxury, our Herringbone Tweed Scarf made of 100% natural wool is the ideal gift. Stylish and classic it comes in a variety of shades all with a natural tweed effect. This is the perfect accompaniment to any outfit and one which is sure to be worn again and again.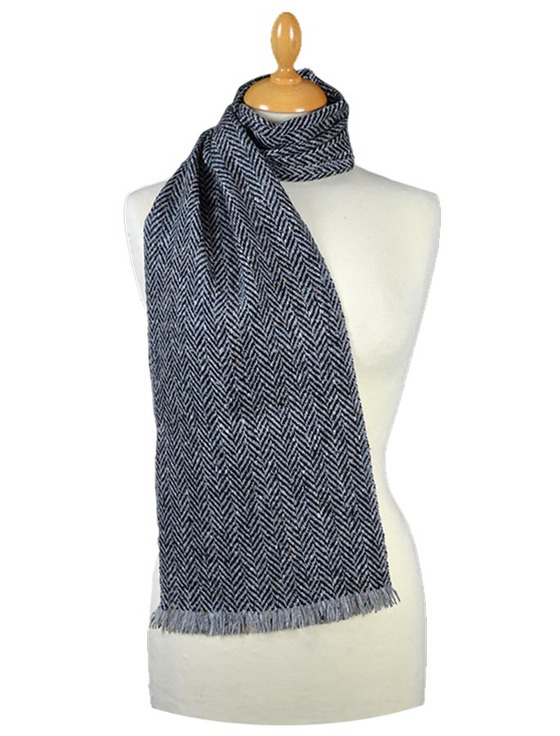 Adventure Seekers
If your Dad is happiest when he's bounding down hillsides or hanging off cliffs, then we've got some great gift ideas for him. Our famous Hillwalker Sweater inspired by the great outdoors itself, is a fantastic buy for someone in need of protection against the elements. Famed for its resilience and durability, the sweater is double knit for extra protection and made of 100% ribbed wool and available in nine different shades including our favourite, Granite as pictured here.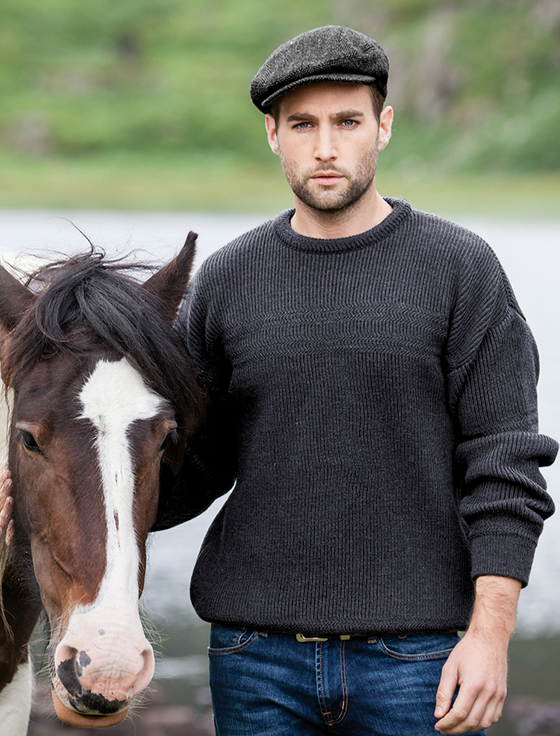 Another highly recommended buy for the great outdoor is our Men's Fleece Lined Wool Jacket which is designed with practicality and comfort in mind. Made of 100% natural wool, this garment uses piped seams and polyester lining for extra warmth. This garment promises to be the perfect accompaniment for his next hiking, fishing or sailing expedition, no matter what the weather.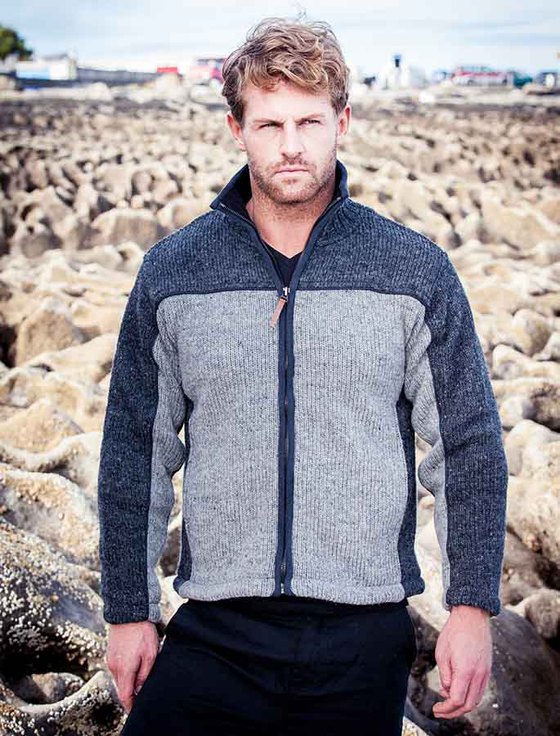 We hope we've managed to give you some inspiration for Father's Day and are delighted to also give you 20% off all of these gifts as well as our entire menswear range until June 21st, using the Code FATHER15.
Happy Shopping and in the meantime do let us know your thoughts on any of the items above!