ClanAran & What It Means To Be Irish
Posted by Aran Sweater Market on 10th Mar 2015
With the most patriotic day on the Irish Calender just around the corner and everyone busily planning parades and other Irish festivities, we thought it would be a good time to reintroduce one of our long time favourite ranges, ClanAran, along with some reflection on what it really means to be Irish.
The concept of ClanAran is deep rooted in ancient Irish mythology – the greeks weren't the only ones with colourful tales to tell! Legend has it that each Irish Clan wove their very own pattern. The stitches of each unique pattern were used to identity the bodies of those Fisherman whose bitter battle with the perilous Irish seas brought them to their final resting place upon the shore.
While legend has certainly made it's mark on the story, so too has testament, as it has been documented that for centuries, individual families and knitting groups around Ireland did indeed develop their very own knitting patters. These patterns were taught to other family members and passed from generation to generation long before the use of written knitting patterns. These stitches have been honoured through our ClanAran products and have been carefully documented to ensure the safety of each pattern for generations to come.
To reintroduce this range, we focused on the brand's Irish & cultural identity to bring the concept to life.
Echoes of the Past
Undoubtedly our family name makes up a large part of who we are and where we come from, not only shaping much of our ethnic identity but also our sense of self. Surnames were developed in the tenth century, with Ireland being one of the first European countries to adopt the use of hereditary fixed surnames. By the eleventh century, families acquired surnames that would be common place today but with one huge difference. While today a surname may allude to your nationality or indeed a particular region within the country, back then it told a whole lot more; O'Connors were warriors,Healys were artists and scientists, a Foley was a plunderer and a Smith was, well just that.
The deep sense of pride we share in our family name and the meaning derived from it is an integral part of our Irish identity and a symbol of the honour we have in our humble beginnings. ClanAran is at the very heart of this, acting as a visual celebration of our family name and its origins. The beauty of this is that our past is still very much part of our present and our future, our names being one of the few things which survives us. The ClanAran stitches echo this sentiment with the weaving of ancient family patterns to remind us of a generation, that although are long gone, will never be forgotten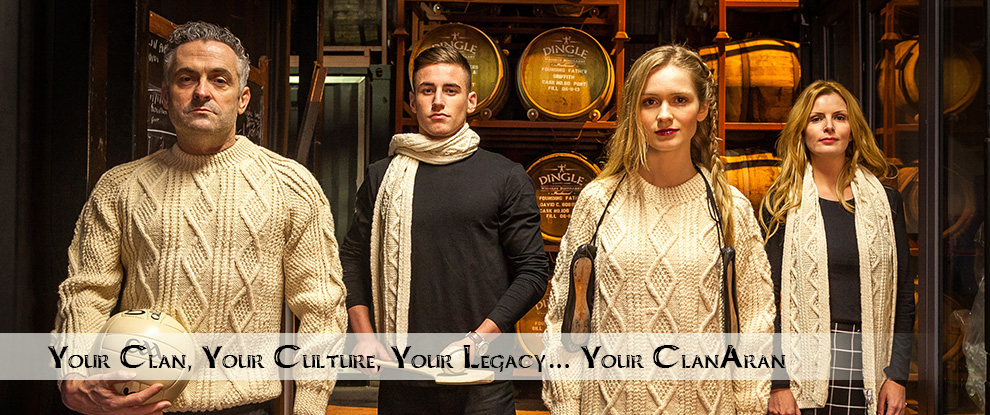 Your Family Story
Our own individual family stories are also an integral part of who we are and are greatly tied up with our sense of nationality. Whilst many of us are fortunate to know a great deal of our family story through documentation, personal memoirs or the insight of older family members, their are many families that remain in the dark about their ancestry, with some having to take solace in just a tale of woe and emigration from Ireland and little else. Thankfully today there are many resources at hand to give us an insight into what came before, with dedicated organisations available to give free and expert advice to people who wish to begin exploring their ancestry and tracing their roots.
For decades, people have been coming to Ireland with this very process in mind, planning out their trip, piece by piece, location by location in a effort to connect with a heritage and ancestory that went before them. The ClanAran range shares this innate need for knowledge of our beginnings, our roots and where we came from.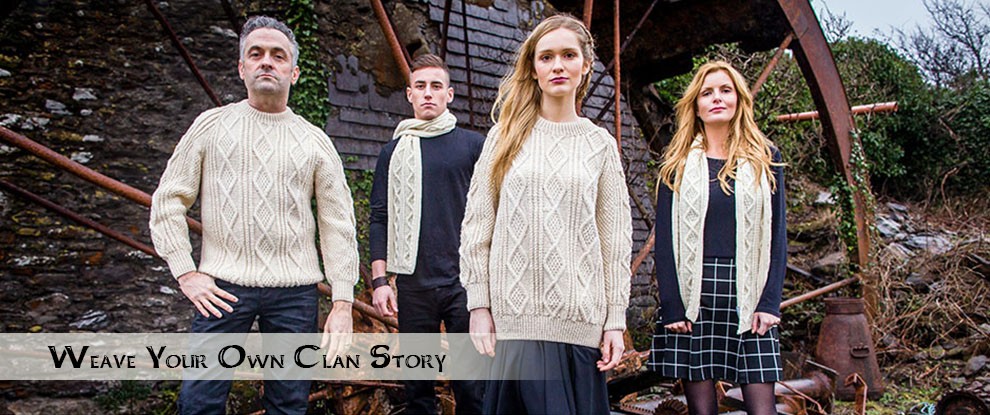 Connected by Culture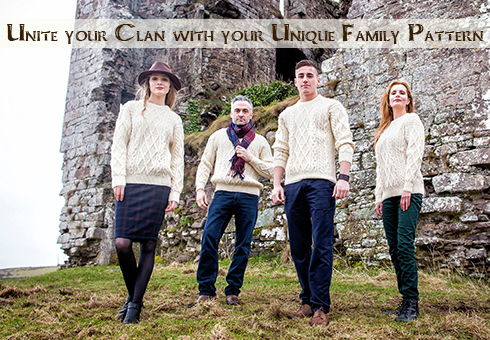 Across the globe, Irish people are still to this day united by a shared interest and passion for some of the country's favourite sports and culture. Here at home, the All Ireland Final Day continues to be the most colourful and buoyant day on the social calender and abroad this enthusiasm is mirrored with now over 439 GAA teams outside Ireland, 20 % of the total, with the majority in North America, Europe, Australasia and Canada and growing numbers in the Middle East.
The sharing of such sports not only brings people together for the love of the game but also allows people to stay in touch with their heritage and indeed learn more about their culture. ClanAran too celebrates this passion for Irish Sport and the growth of this vast cultural connection all over the world.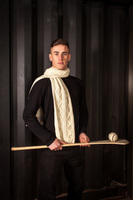 Similarly, the magic of Irish dancing continues to bring people together to enjoy one of our nations most skilled treasures. The popularity of the traditional dance form of Ireland, has grown immensely in recent times, (helped by the rise of Riverdance) and not just amongst Irish communities but scattered across the continents, and in countries as far afield as Japan, Brazil, Argentina, South Africa and at an ever growing rate in Eastern Europe.
At last but not least, how could one forget our love affair with traditional Irish music, song, storytelling, Guinness and above all the craic! Our pub culture is famed worldwide and continues to remain one of our favourite pastimes. Next Tuesday will see people from all over the world, Irish or otherwise, coming together to celebrate our saints day through the joy of all these very things and you can bet your ClanAran we'll be doing the same!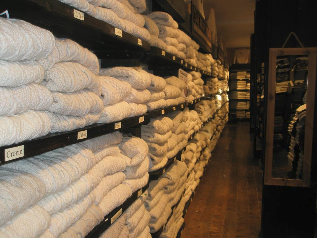 We hope you enjoy how we've chosen to capture the beauty of our Clan Aran Sweaters and if you are lucky enough to have one, that you wear it proudly for Country & for Clan this St. Patrick's Day. In the meantime, do let us know what being Irish means to you and what ways you explore your sense of heritage (whether it's by wearing your favourite Irish sweater or raising your glass in an Irish pub). Slaínte anois.