The Aran Sweater...A Timeless Classic and Always In Style
Posted by Aran Sweater Market on 14th May 2021
From humble beginnings the Aran Sweater was created out of necessity for the local fishermen of the Aran islands. Throughout the ages it has moved from being an essential garment to a classic fashion staple across the globe.
After first appearing in Vogue Magazine in the early 1950's, the authentic Aran sweater became a regular favourite among celebrities. From Steve McQueen, Marilyn Monroe to Chris Evans and Taylor Swift, the Aran sweater has always been in style.
It's easy to see what makes the Aran Sweater so appealing - intricate stitching , traditional style, warm quality as well as its celebrated Irish heritage.
Check out some of the most famous faces and fans of the Aran Sweater:
Adam Driver, Wearing An Aran Turtleneck Sweater On The Set Of "House Of Gucci" in 2021
Lady Gaga created a stir this March when she posted a picture with Adam Driver on the set of their new film "House of Gucci". The real news though, was Adam Driver's Aran Sweater! Pictured in the perfect après-ski look, Driver pairs his salopettes with a gorgeous Turtleneck Aran Sweater.
Shop Adam's Look here.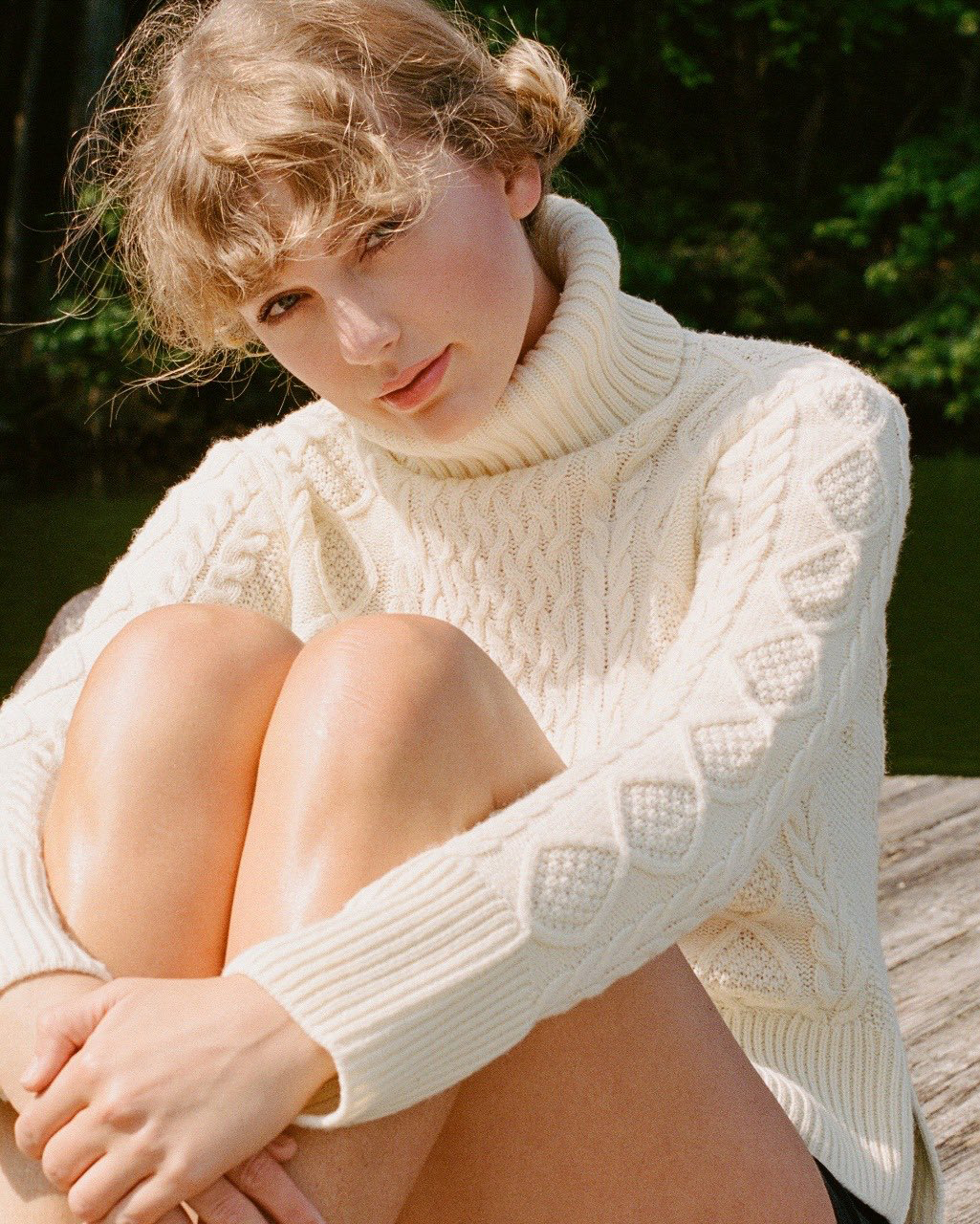 Taylor Swift Embracing the Aran Sweater In 2020
Taylor Swift brought Aran back in vogue in July 2020 when she released her latest album " Folklore". With it, came a visual package of Swift draped in a stunning Roll Neck Aran Sweater with traditional diamond and cable stitching. Her effortless Aran style brought the Aran sweater to worldwide attention, yet again.
Loving Taylor Swift's Aran look? Find your Aran style here.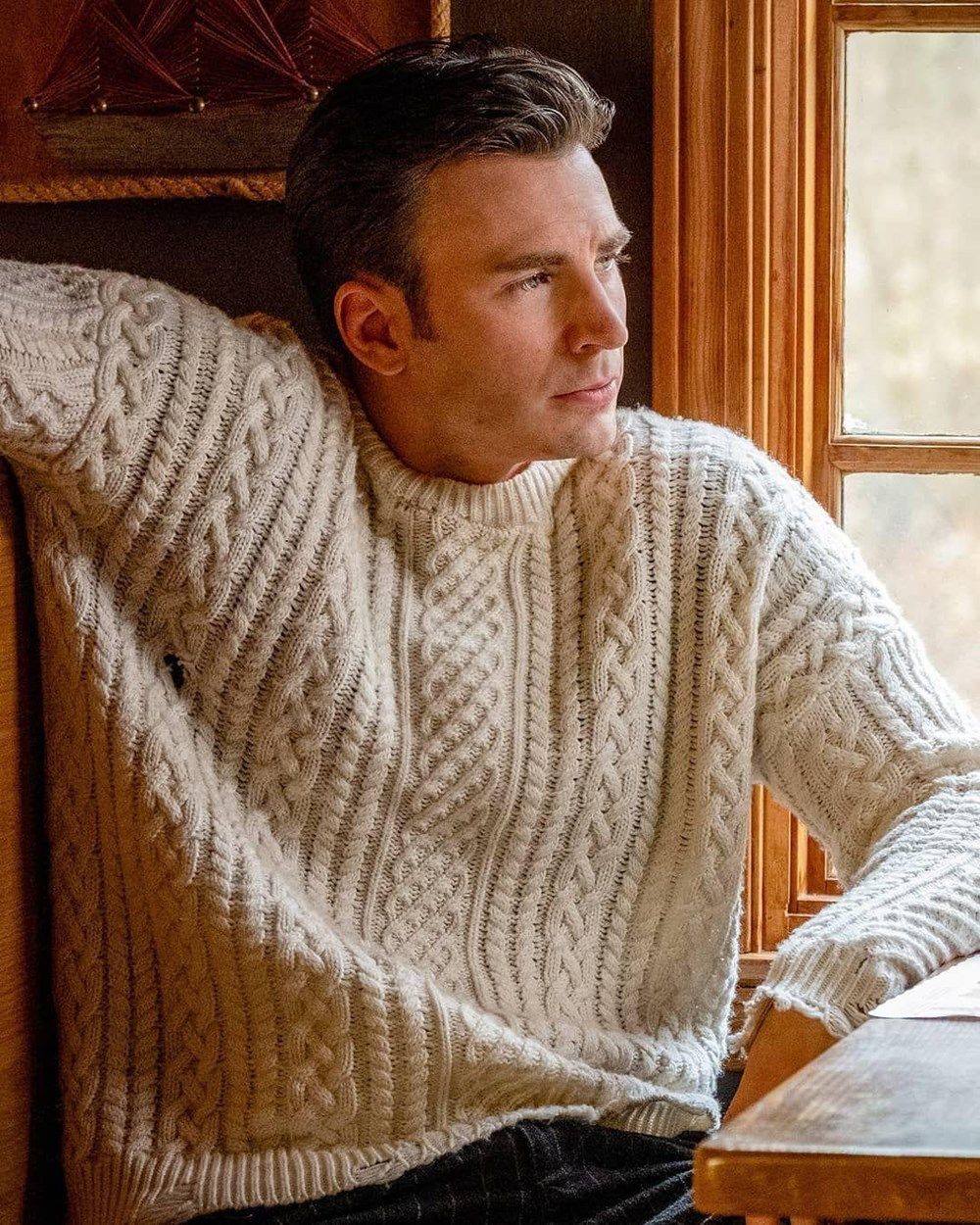 Chris Evans Dons A Classic Aran Sweater On The Set Of "Knives Out" In 2019
In 2019 Chris Evans caused a viral sensation when he wore an Aran jumper in Knives Out. This in turn prompted a comeback for the classic Aran Sweater as a symbol of looking good while not trying to.
Chris was so enamoured with his Knives Out look, he took all his Aran Sweaters home once filming wrapped up! He even treated his dog Dodger to a similar Cable Knit Aran for Christmas!
Shop Chris's Style here.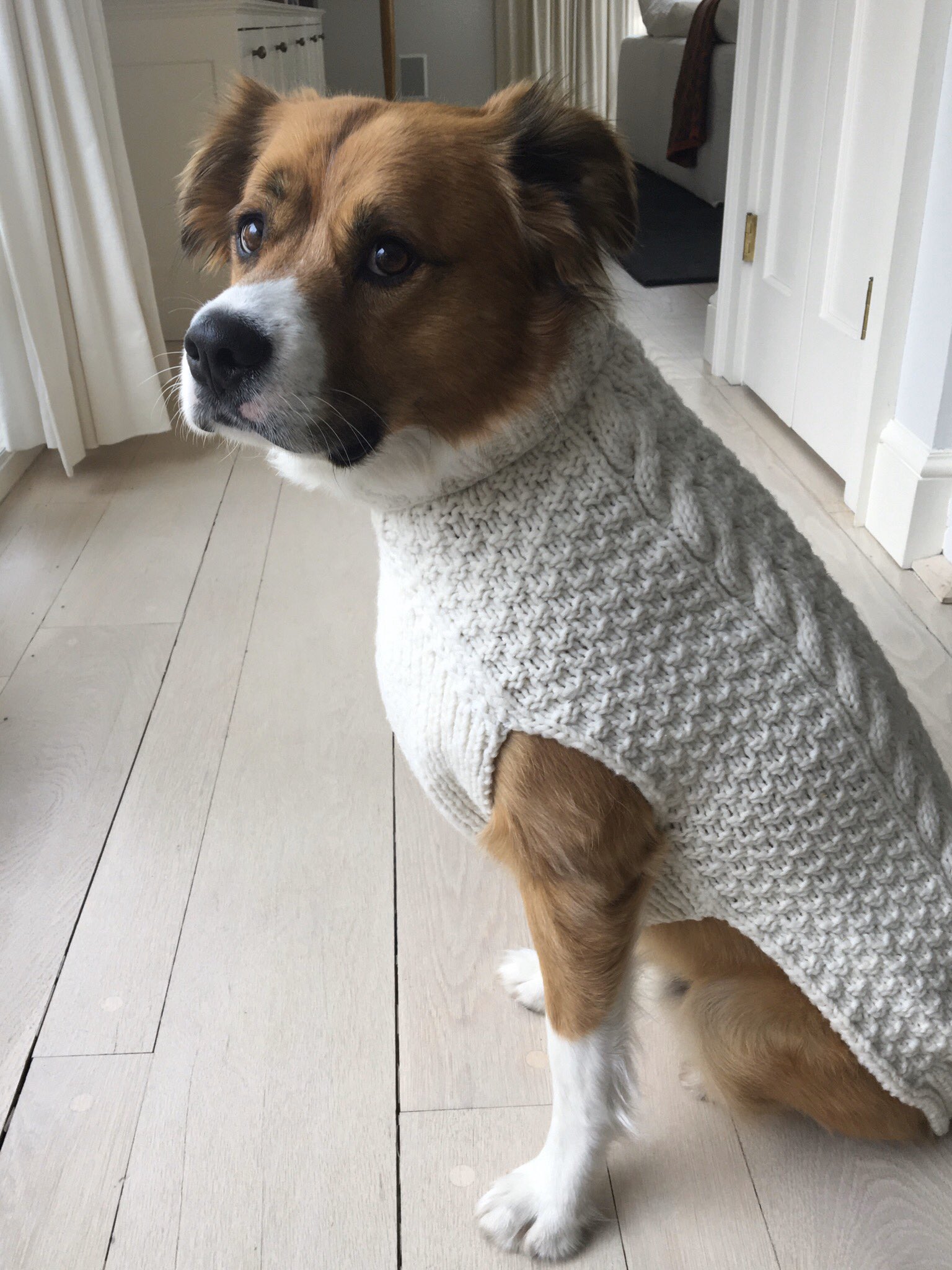 Find Dodger's Aran here
Grace Kelly, elegant in Aran in 1950
Vogue magazine brought the Aran Sweater into the world of fashion in 1950 when they featured it on its cover. The Hollywood screen legend and style icon Grace Kelly was one of the earliest adopters.
Soon after the Vogue cover she was seen sporting an Irish Aran Sweater, as well as what seems to be some expert yachting manoeuvres!
Shop The Look here
Actor, Steve McQueen wears an Aran Sweater in Film, The Thomas Crown Affair, 1968
The "King of cool" was pictured on numerous occasions wearing a classic Aran Sweater. Pictured above in a ribbed crew neck with cable and diamond stitching. An early style icon for men, Steve McQueen ensured that the Aran Sweater remained a stylish choice in the late sixties.
Find Your Classic Aran here.
Marilyn Monroe wears Aran Sweater Dress in Film, Let's Make Love in 1960
Marilyn Monroe was an icon of the sixties and an early fashionista. She brought her own twist to the Aran Sweater when she appeared in a movie wearing a gorgeous oversized baby blue sweater. A very fashion forward look, that once belonged to the high seas, but is still turning heads today!
Find Your Own Blue Style here
Elvis Presley wearing an Aran Turtleneck Sweater on the set of Jailhouse Rock in 1957
The "King of Rock" may have been famous for his blue suede shoes and high collared white jumpsuits. However, did you know that he was also a famous fan of traditional Irish knitwear. He brought the attention of the world on the Aran Sweater when appearing in Jailhouse Rock, wearing a striking Aran Turtleneck. This style became increasingly popular after gaining Elvis's approval.
Shop The Look here
We love nothing more than paying homage to the heritage of our little sweater. If anyone else is feeling particularly inspired by these famous fans of Aran, you can find even more inspiration over on our Aran Patterns website, where you can search hundreds of vintage Aran designs. Did we mention they are all free?!
Until next time, Slán go Fóill !