Our Top Ten Winter Warmers
Posted by anonymous on 21st Dec 2016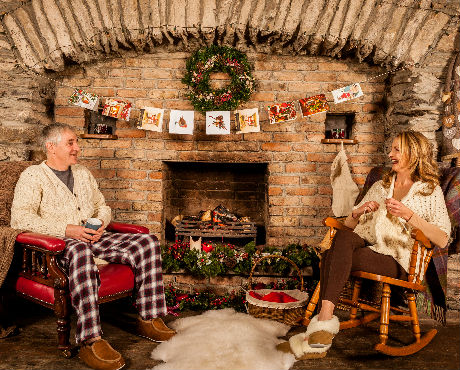 With the Winter chill really starting to set in now, it's time to batten down the hatches, flick on the kettle and curl up on the sofa for Christmas.To celebrate our favourite season, we've hand picked our top ten toastiest products, guaranteed to keep you warm this festive season.
No. 1 - The Handknit Chevron Stitch Sweater
First on our list is the Handknit Chevron Stitch Sweater which has to be one of the warmest sweaters on the market. Handknits, which are naturally warmer than their loomed counterparts, can often make you feel as though you are wearing two sweaters at once but still with a comfortable and easy to breath feel. Layer up underneath to wear this Sweater outside instead of a coat.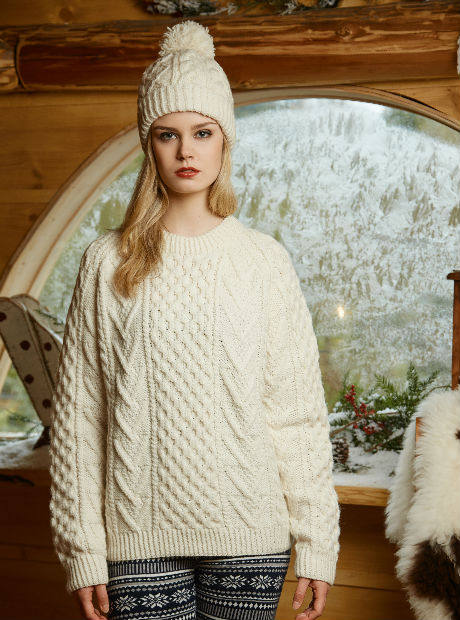 No. 2 - Chunky Aran Hat
And when it comes to wrapping up warm for outside, we also recommend our Aran Booble Hat. Don't be deceived by its size as not only has this little hat proven itself the most fashionable winter accessory as of late but it is also one of the warmest around. This chunky wool knit is also fleece lined with super soft fleece for even extra warmth and softness.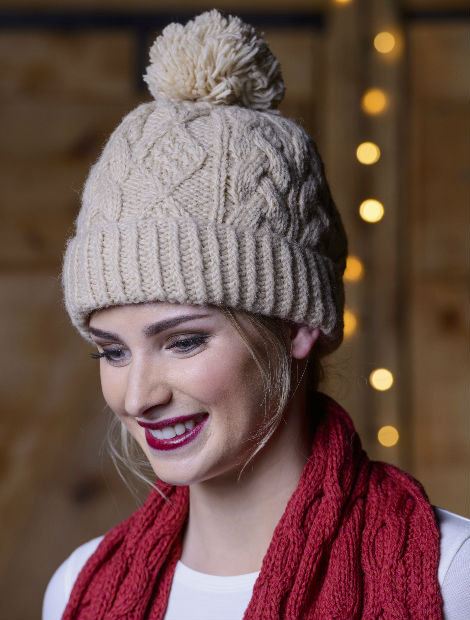 No. 3 - A Sheepskin Rugs
A Sheepskin Rug is a true classic for the home this Wintertime and although you can't exactly wrap it around yourself, it is great nestled into the back of an arm or rocking chair as well as at the end of a bed or couch. Just imagine toasting your toes on this natural and fluffy beauty in front of a crackling fire on a cold stormy night.... ok we better stop with this day dream if we actually want to have any chance of finishing this article!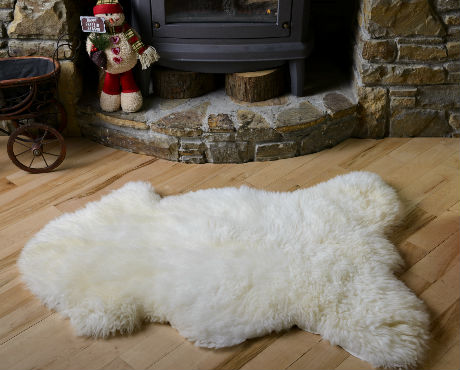 No. 4 - Ribbed Turtleneck Wool Sweater
Our Ribbed Turtleneck Sweater is one of our hardiest sweaters and is unbeatable for warmth. Its structured style and ribbed stitch combined are testament to the catch phrase; the old ways are the best ways with the rebirth of this classic Fisherman's Sweater. Made of 100% pure new wool, this submariner style means you can be both practical and fashionable this season.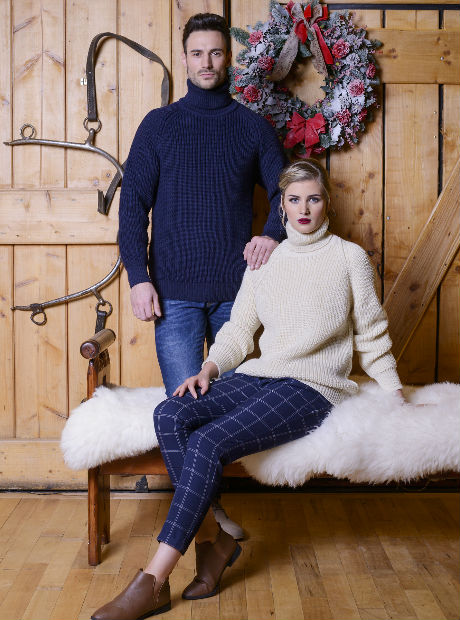 No.5 - Merino Wool Booties
Our Merino Booties, made of natural wool pile, are truly the ultimate in loungewear this season. Snugly, soft and warm, these booties are our favourites for cuddling up on the couch and really who needs shoes anyway?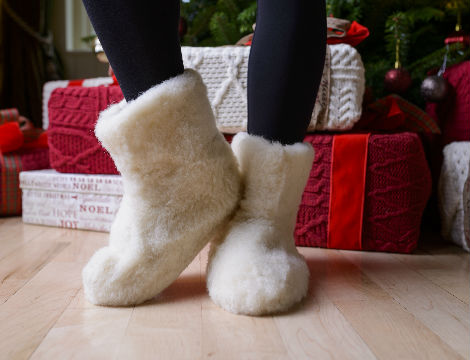 No. 6 - Large Collar Aran Coat
Bringing it back to the great outdoors again is our Large Collar Aran Coat. This Coat is our most popular selling style at this time of the year and its easy to understand why with its long length for extra warmth and oversized collar to protect against the wind. This coat is guaranteed warmth and style, all wrapped up in one.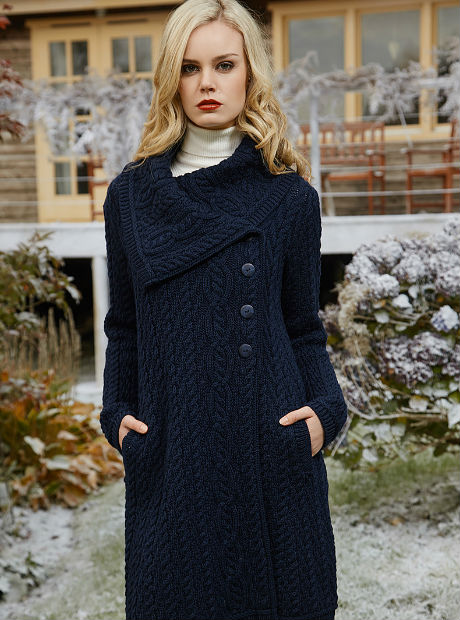 No. 7 - Aran Honeycomb Turtleneck Sweater
Our Aran Honeycomb Turtleneck Sweater is one of our most classic styles for the Winter. Keeping your neck covered as well as your chest and arms has huge benefits to your overall feeling of warmth. Crafted from 100% merino wool, this style is sure to keep you warm all Winter long.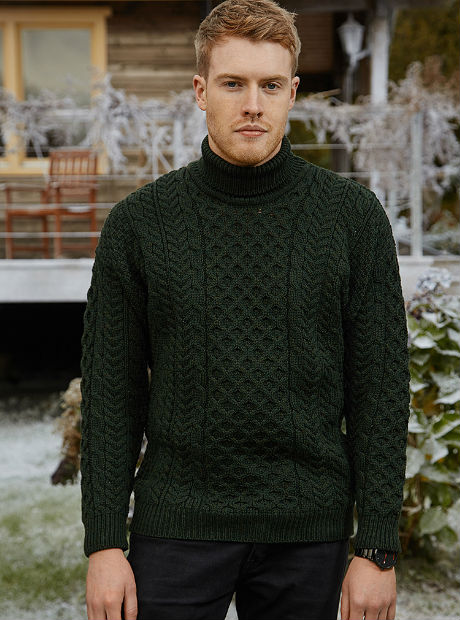 We also recommend in a size up for extra coziness.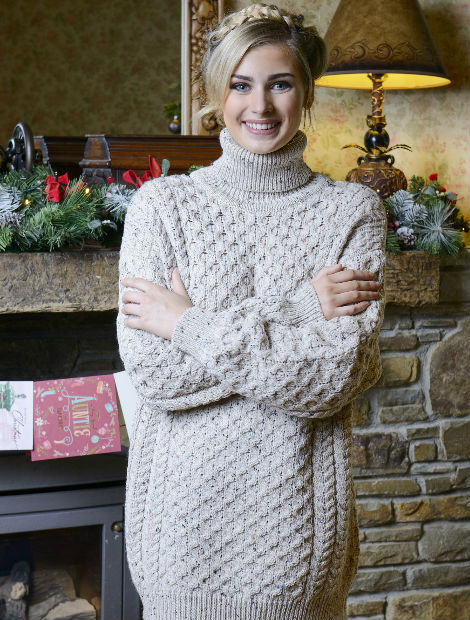 No. 8 - Irish Wool Socks
Number eight on our list of Winter Warmers has to be one of our all time favourites, our Irish Wool Socks made with 100% wool and featuring natural fleck from Donegal yarn.These treasures are guaranteed to inspire for a night in by the fire but are also great for the outdoors for extra warmth.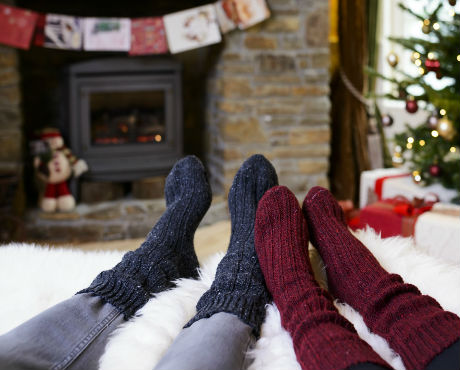 No. 9 - Merino Aran Patchwork Throw
What long Winter evening would be complete without a warm, snugly blanket and our Aran Patchwork Throw crafted with 100% Merino Wool is the best companion. Don't forget to pair with a loved one and a hot Irish beverage for maximum enjoyment!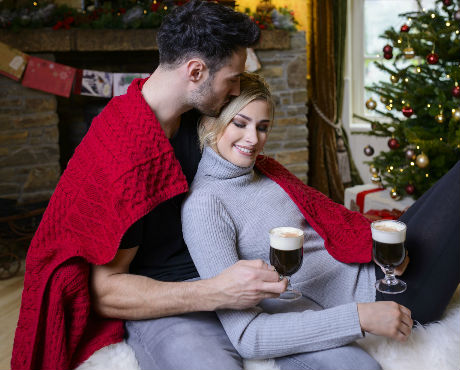 No. 10 - Aran Tea Cosy
So by now you should definitely feel more prepared for the Winter ahead but what about your tea pot? The Aran Tea Cosy has been a favourite product of ours for decades and we are sure you will agree that no tea loving household is complete without it.
So now that our top ten list is complete, we want to wish everyone the cosiest Christmas, stay warm and stay together and we look forward to welcoming you back in the New Year.
Sláinte agus Nollaig Shona Duit