Gifts For The Outdoor Man
Posted by Aran Sweater Market on 12th Jul 2021
For the man in your life who loves to be outdoors, gift buying can be a lot of fun. Knowing that he is the outdoorsy type who loves to explore gives you many gift choices. Here are a few of our favorite gifts for the outdoor man.
Waterproof & Waxed Jackets
If we know one thing in Ireland, it is how to protect ourselves from changeable weather. For the man that loves to be outdoors all day, every day, no matter the weather, a good jacket is essential.
The Carrickfergus Men's Waxed Jacket is the ideal gift for the active outdoors type. Thanks to the dry finished wax fabric, this jacket is showerproof and has a water repellent finish. One of our favorite things about this jacket is that it works for casual outdoors and more formal occasions. The classic country jacket shape a flattering cut, and the leather trim collar gives it a hint of laid-back luxury.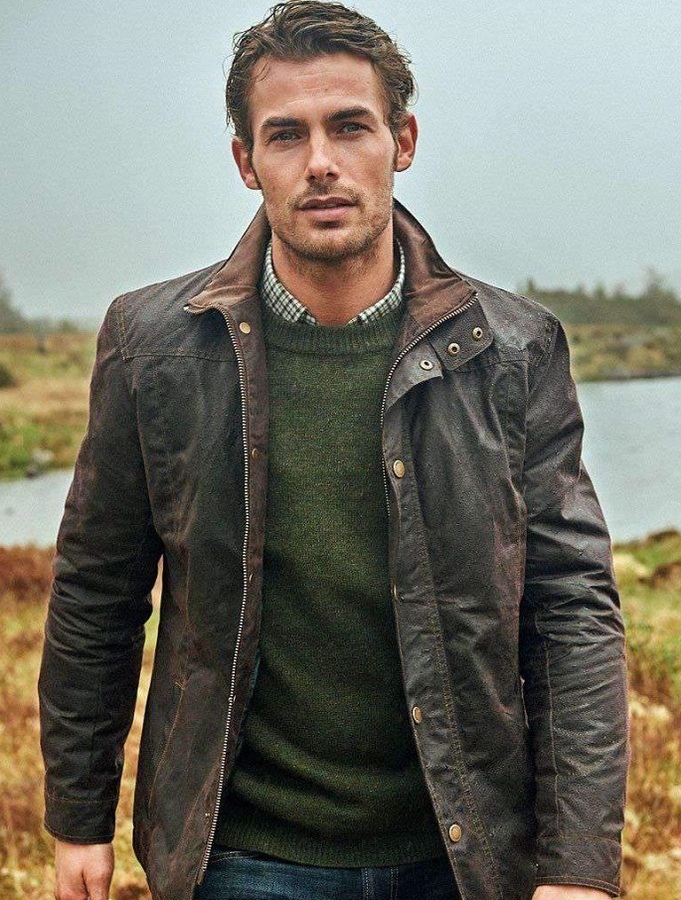 Irish Caps
When you think of an Irish cap, you probably think of the classic tweed flat cap style. This style has been worn for generations, become the signature look of TV and movie characters alike, and inspired new takes. A charming gift for the outdoorsy man, the new Irish Linen cap collection has excellent choices. These linen versions of the classic flat cap are light, breathable, and very stylish. Choose from one of five color choices; black, natural, light blue, cream check, blue, and red check.
A popular customer choice from our men's hat collection is the John Hanna Tweed Walking Hat. Thi classic hat is hand-made, with a structured body and narrow brim. For added flourish, it comes with a red trim band and a small colorful feather.
Irish Sweaters
An Irish sweater made from active fiber wool will keep the man outdoors from overeating or getting cold. These fantastic natural fibers regulate body temperature, making them a gift suitable for any season.
We have a range of men's sweaters made with Merino wool, an active wool fiber of the highest quality. Our Aran Troyer sweater features a traditional Aran cable pattern and a half zip neck. The special knitted stitches complement the fitted shape. Thanks to its timeless style, the men's crew neck is a classic shape loved by all ages. This sweater, like all Merino Wool sweaters, is easy-care and requires no special treatment.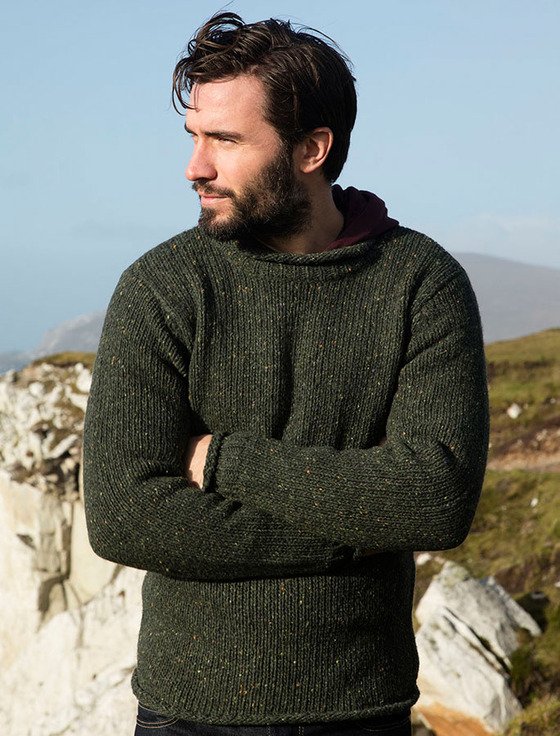 Irish Tweed Gilets
You can't go wrong with a gift that layers well. That's why we recommend an Irish Tweed Gilet (bodywarmer). A gilet is a sleeveless style of jacket with a zip front and collar. The men's tweed body warmer (available in brown, blue, or light grey) adds style as well as a practical layer of warmth. These wool-tweed gilets layer perfectly over sweaters or even a short. A great gift choice that will be used through the changing seasons. For added convenience, our Brian Gilet has two hand pockets and two chest pockets in addition to its cozy padded lining.
When you buy for the outdoorsy man in your life, remember to check his clothes size before shopping. We always recommend keeping an eye on what he wears to get an idea of the colors he likes and the shapes he prefers.