Aran Father's Day Gifts, Dad's Will Love!
Posted by Aran Sweater Market on 27th May 2021
Finding it hard to find the perfect gift for one of the most important men in your life? Father's Day is just around the corner, so to help inspire you we decided to create our very own Aran Gift Guide For Dad.
A keen trend setter or a creature of comfort, we're certain you'll find the ideal gift for him here at the Aran Sweater Market.
Traditional Aran Sweater
For the classic gift there's nothing quite like our men's traditional Irish Aran Sweater made from 100% Merino Wool. This timeless and elegant classic incorporates the ancient cable and honeycomb stitching, representing the hard working fisherman as well as the small enclosed fields of the Aran Islands respectively.
Available in nine striking colors this Aran Sweater is sure to be a staple in any man's wardrobe for decades to come, making it a true investment piece.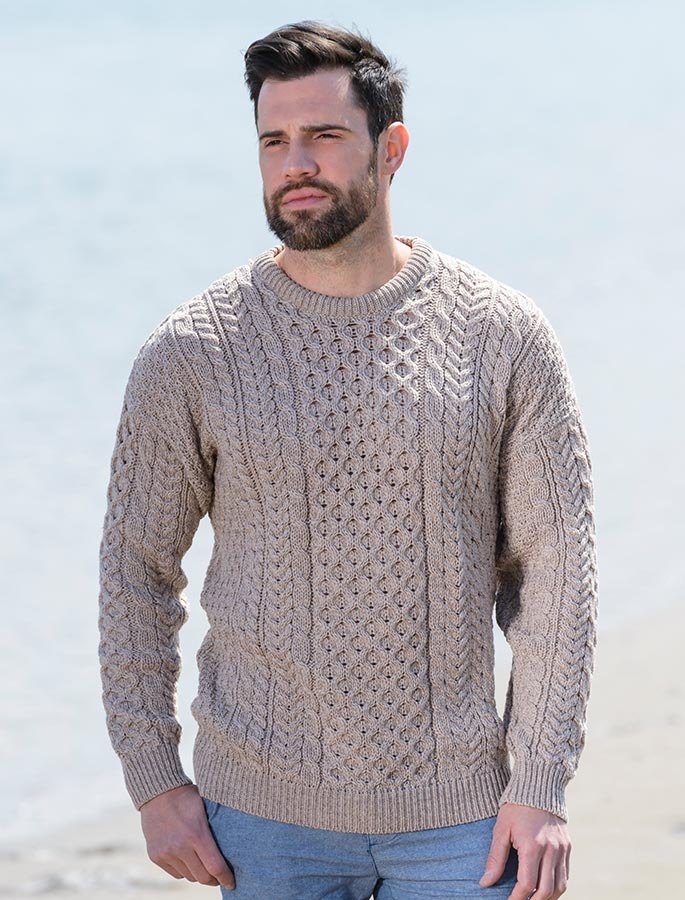 Classic Irish Flat Cap
A list of Irish Father's Day gifts wouldn't be complete without an Irish flat cap. Tweed flat caps have never gone out of fashion. While many have known their value, more and more people are realising the cap's potential in making a fashion statement.
Here at the Aran Sweater Market, we have a vast array of styles to suit all, from the more typical styles of herringbone tweed to their more elaborate counterparts adorned in patchwork tweed, amongst a range of colours and patterns.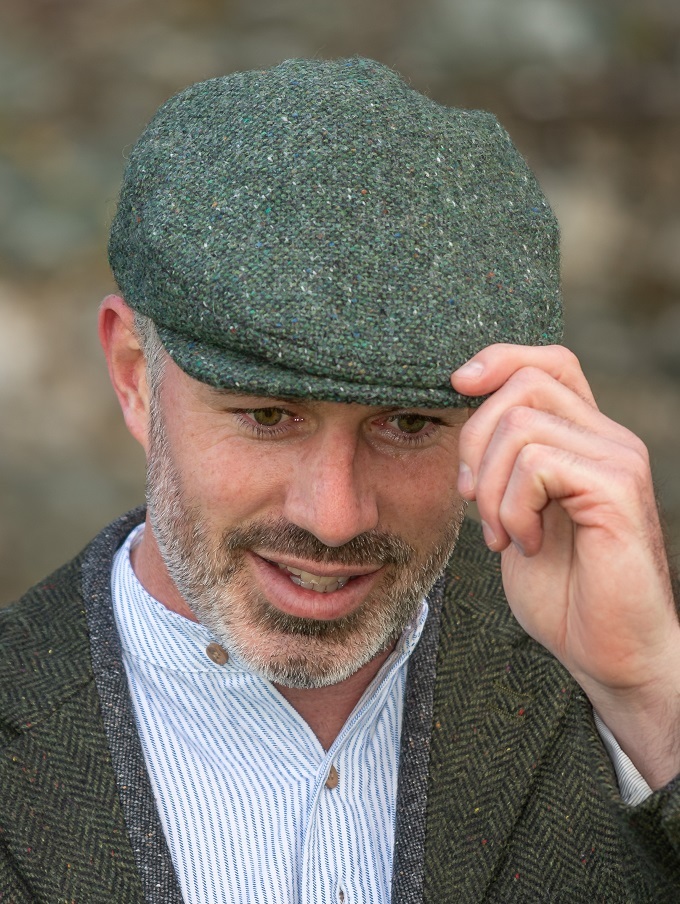 Stylish Scarves
For the man that values style and luxury we have the scarf for every occasion. The effortlessly stylish Ross scarf is handwoven from 100% extra fine Merino wool and is the ideal gift. A timeless classic in five vibrant colors featuring a contemporary herringbone pattern.
This is the perfect accompaniment to any outfit and one which is sure to be worn again and again.
Men's Super Soft Half Zip Aran Sweater
The half zip sweater is a staple of every man's wardrobe and one of our most popular. Our Super Soft Aran Sweater below features a variety of traditional Aran Stitches. The central feature is the plaited cable, symbolizing good luck to all who wear it. Dad is sure to love this luxurious sweater with it's stylish and cosy high ribbed collar and cuffs.
Crafted from 100% Super Soft Merino wool in a choice of six stunning colors, this is a classic Aran sweater that he will cherish for years.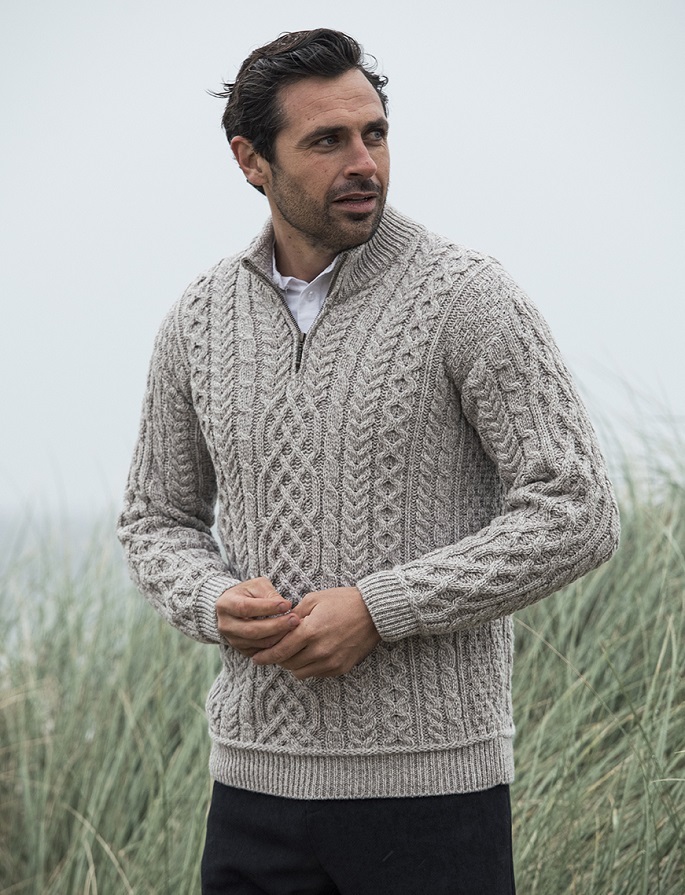 Aran Accessories
For the man that loves a little bit of comfort we recommend our cosy Irish Wool socks made from 100% Irish Wool. Whilst gifting your dad socks for Christmas, birthdays and everything in between, remains a bit of a cliché, we are sure he will agree that you can never really have too many!
Available in a variety of colors, they also feature a natural fleck, a characteristic which is synonymous with Donegal yarn.
The Great Outdoors Lover
If your Dad is happiest when he's bounding down hillsides or hanging off cliffs, then we've got him covered. Inspired by the Irish landscape, our famous Aran Draw-String Sweater is a fantastic buy for someone in need of protection against the elements. Famed for its resilience and durability, the sweater is made from 100% Pure New Wool and features a cozy snood-like fleece lined collar.
This garment promises to be the perfect accompaniment for his next hiking, fishing or sailing expedition, no matter what the weather.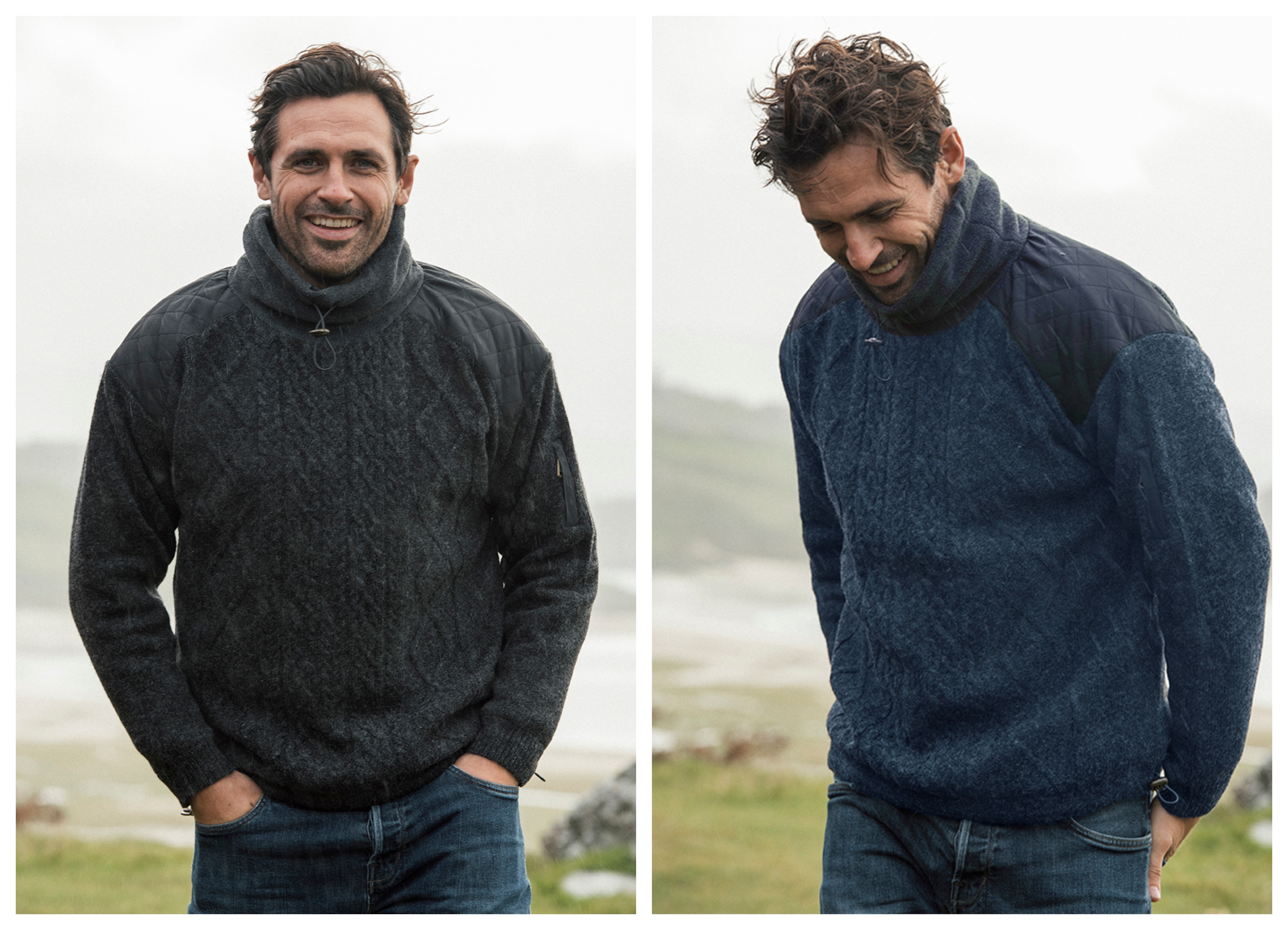 We hope we've managed to give you some inspiration for Father's Day. If you are still struggling for inspiration you can find more classic Aran gifts in our our Father's Day Gifts Collection.
Until next time, Slán go Fóill!