The Aran Sweater- The perfect companion for the Summer Season
Posted by Aran Sweater Market on 10th Jul 2014
With July now in full swing, we have been taking advantage of the long and warm sunny days by getting out and reconnecting with the beautiful scenery that our home has to offer.
Whilst the typical vision of a long hot summer conjures up images of timeless summer staples, such as oversized sunglasses, bright summer tees and those all-time classic cut-off denim shorts, we are firm believers that the Aran Sweater also has its own place within this frame and are always fond of finding new ways to style our sweaters, even for the milder summer months.
Here we explore just a few ways to create that timeless Aran style with a casual summer feel.
Summertime Sadness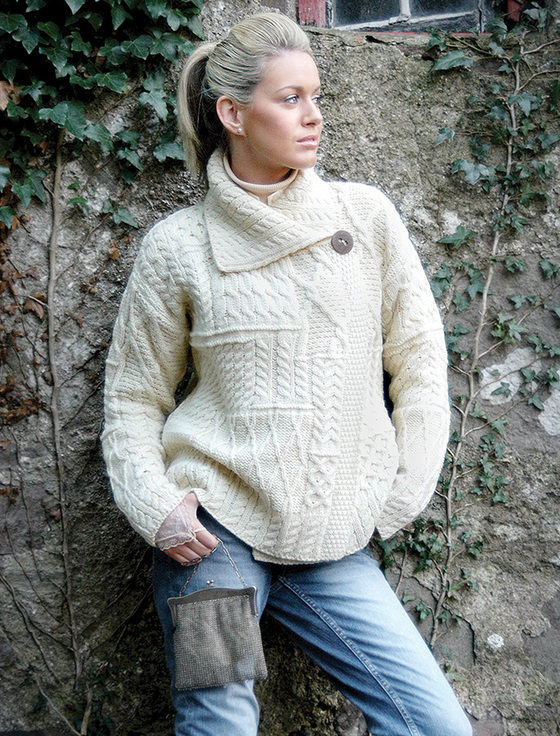 This patchwork cardigan with collar is an Aran Sweater Market favourite and represents the perfect accessory for a casual yet stylish look. Here we've themed it with classic blue jeans and tan sandals for an effortless and relaxed vibe. Available in a variety of colours including beige, oatmeal, red and purple, it is worn here in a misty blue, showcasing a new colour for the summer season.
Afternoon Tea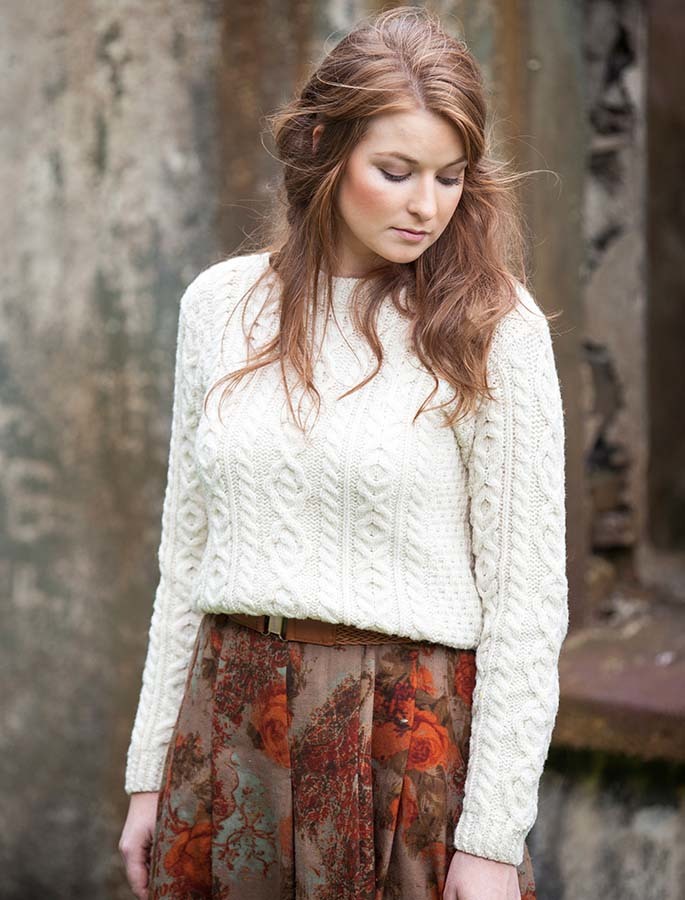 Our second look is a lightweight Aran Sweater in mint which we have paired with a classic summer tea dress, a key trend this summer. We've themed with tan ankle boots making it an ideal outfit for a causal stroll in the park. The crew neck sweater comes in a selection of other colours suitable for the summer including a pink marl, soft blue and white and is also part of our Easy Care Range, making it a machine-washable garment.
Boho Chic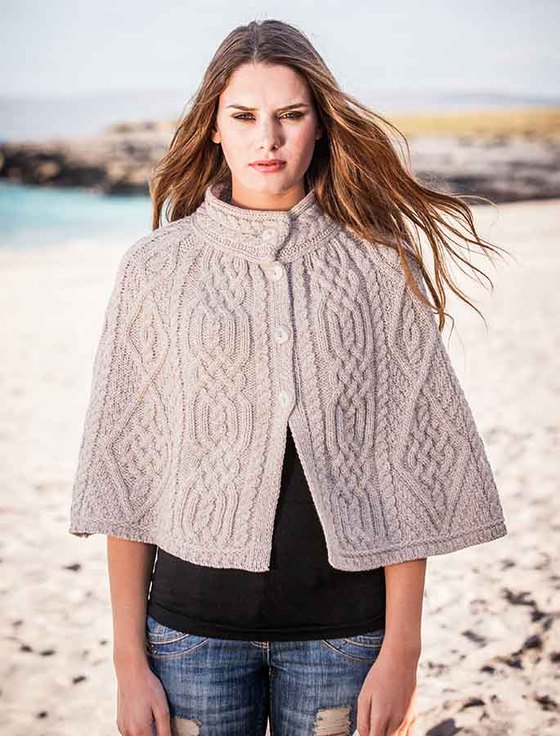 Again another variation of the Aran Sweater that works just as well for summer as it does for winter is the Aran Diamond Trellis Cape made of 100% soft Merino Wool. We love the contrast of the traditional and timeless piece with a summer floral midi skirt and tan sandals for a look that exudes boho chic.
Lazy Days
Lastly we've chosen a cropped patchwork Aran cardigan, indeed a staple for any season, in a warm honey oat beige. Crafted using natural and organic wool with the ancient Aran patterns of cable, blackberry and trellis, it allows for that traditional Aran look whilst its lightweight and easy to wear style, also make it the perfect accessory for almost any summer's outfit.
We would love to see some of the ways in which you are styling your Aran this summer so please do share any photos you have here with us. Whilst we continue to enjoy this long overdue summer weather, we are already getting very excited about the launch of our new Autumn collection and looking forward to sharing it with you here very soon.