On our Wishlist -Our Top Ten Gifts for the Festive Season
Posted by Aran Sweater Market on 12th Dec 2014
Feel like Christmas has crept up on you all too soon..... still stressing about having enough presents under the tree or worse still, having none at all? We know the panicky feeling attached to getting that perfect gift for your loved ones all too well, so we've decided to enlist the help of our Brand Manager Laura, to choose some of her favourite Aran Sweater Market products to hopefully help solve all of your gifting woes.........
Top Ten Aran Sweater Market Wish List
Working on styling the various photo-shoots for the Aran Autumn and Aran Isles Collection and more recently our Christmas Campaign has given me a real opportunity to get up close and personal with a large range of our brand's most popular and much loved Sweaters and Accessories. Although there are far too many to speak of, I have narrowed down my top ten choices for gift items, in the hope it will give you all some gifting inspiration for your own nearest and dearest this Christmas.
No 1. A Forever Sweater -Our Handknit New Wool Honeycomb Stitch Sweater
This sweater was part of our Aran Isles collection and I just can't stress enough how beautiful and luxurious this garment really is. A traditional style sweater, it features the Aran Honeycomb stitch but differentiates itself by incorporating a combination of the Chevron and Cables stitches on the outer panel for a more contemporary feel. It's a fantastic fit and as you can see, requires very little styling as the premium quality of the sweater speaks for itself.
A great buy for someone looking for a traditional style hand knit sweater that will stand the test of time.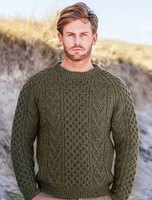 No 2. Our Old Faithful and your Wardrobe Staple- Traditional Heavyweight Aran Sweater
This garment has been an Aran Sweater Market bestseller for as long as we can remember. It's made from 100% Pure New Wool and is one of our most traditional and authentic styles. With so many variations of the Aran Sweater now on the highstreet, this style is great for those looking for the real deal. The high quality of craftsmanship is clearly evident and its conservative style makes it convenient enough for everyday wear.
A true wardrobe staple that will never go out of style (view Men's Heavyweight Irish Sweater & Women's Heavyweight Irish Sweater)!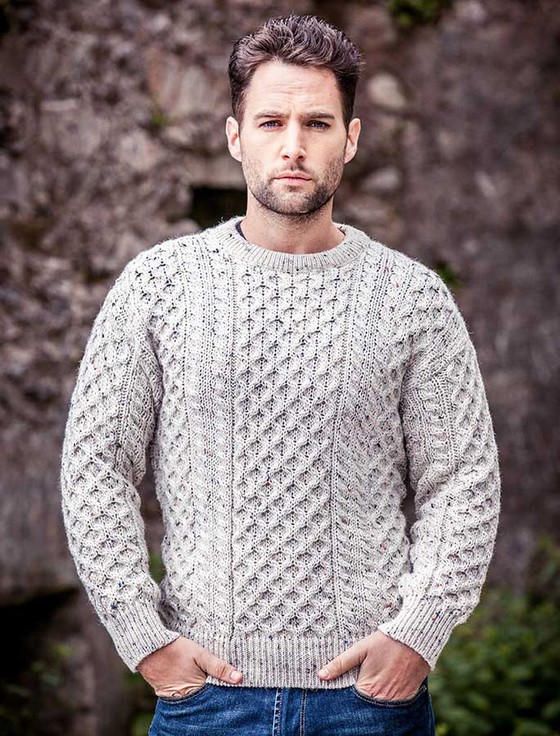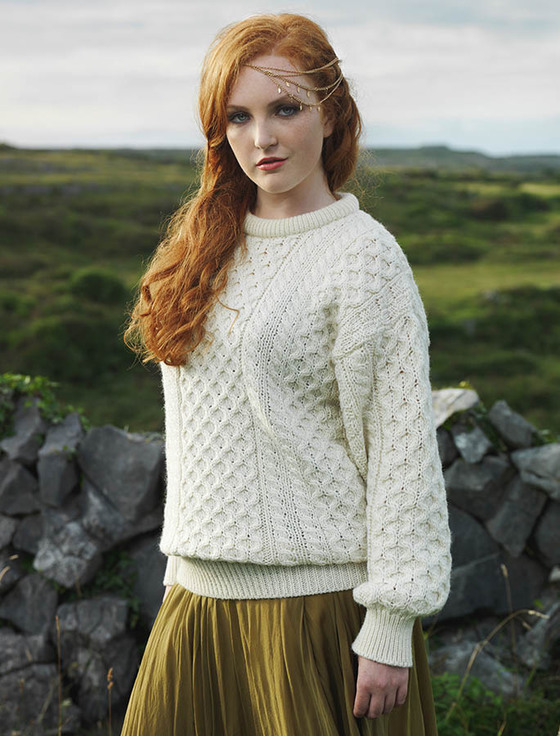 No 3. Be on Trend with The Manket
Many fashion trends come and go but I truly hope the Manket is one that is here to stay. A scarf-come-cape for men, I think it represents something a bit more adventurous in men's fashion today. Our Lambswool Manketfrom the Aran Isles Collection comes in two rich colours for the season, (Turf as featured and Forest Green) and can be worn a number of different ways, even as a chunky scarf for those who are a bit more style shy.
A special gift for men who are keen to keep up with current trends this season, it's a definite on my gift giving list.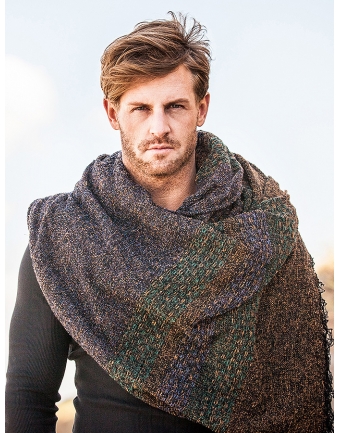 No. 4 Let your Style Shine with this Aran Tunic Sweater
This Aran Tunic Sweater is one of our newer styles this season so we decided to feature it as part of our recent Christmas Campaign. I was so impressed with its fit, shape and style on the day that I have since decided it's an absolute must on my very own gift list. The Sweater Dress has been a huge trend again this season and this style ticks all the boxes with its very unique scallop and lace detailing, also making it a dressier option for the festive season. I think the secret to this one lies in its feminine fit and delicate detailing.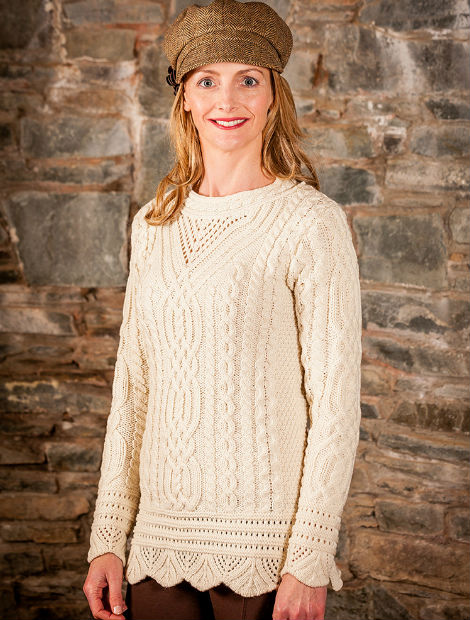 No 5. Make a Statement with our Seagreen Tweed Stripe Scarf
Whilst searching for the perfect accessories for our Aran Isles collection in our Killarney Store a few months back, this stunning Tweed Stripe Scarf immediately caught my eye, not only for its premium and traditional style but its unusual SeaGreen colour. I've never been a huge fan of bright colours, always preferring the more neutral and earthy tones but I just love how this piece manages to pop with vibrant colour whilst still retaining its premium appeal. It's made of 100% Merino Wool with a traditional tweed effect and combined with a natural fleck in the yarn.
A must have for those who like to create an impact with their accessories!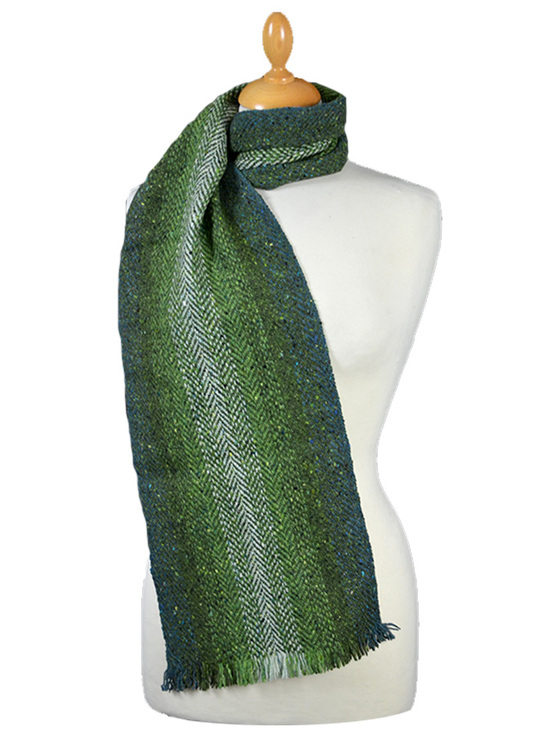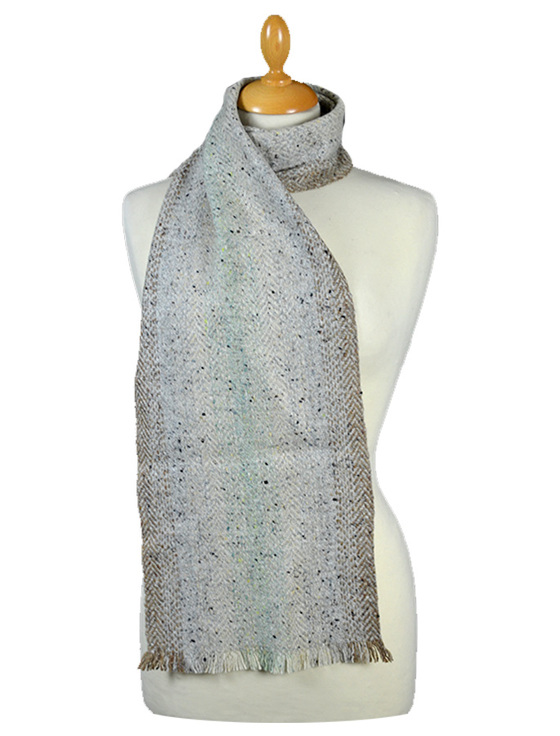 No. 6 - Get Coatigan Cosy
My mom absolutely fell in love with this Merino Wool Irish Coatigan when I was styling it for the Aran Isles Collection, so I have duly promised her that it will be under the tree this Christmas. It's a true beauty on and offers both warmth and stye to the wearer. It's unusual in the sense that although it features the popular Aran Honeycomb pattern, it doesn't typically appear Aran which I think makes it quite unique. Its statement style button makes it an easy style to wear over any outfit and more importantly, it works great as a coat for those milder Winter days.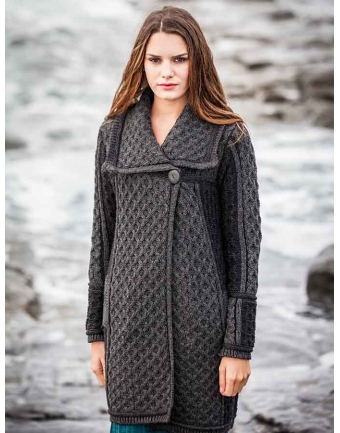 No. 7 Brighten up your Winter Wardrobe with this Merino Shawl Neck Cardigan
I think I have always been drawn to this Merino Shawl Neck Cardigan, again like the Seagreen Tweed Scarf, because of its unique shade and vibrant colour. It turns out, I wasn't the only one as a close friend of mine has been dropping hints for weeks now about what exactly she would like this Christmas.....
I also adored styling it on Katie, our Belfast beauty for the Aran Isles Collection, and really admired its ability to dress up even the simplest of outfits. With blue being on trend, it's a definite must have for this season and its modern shape and fit also make it great for a first time Aran wearer .
No 8. Slip into Sheepskin
Everyone loves a good slipper for those cosy nights in by the fire and these beauties made from 100% sheepskin are just what the doctor ordered. We featured these wool sheepskin slippers in the styling for our Christmas shoot and our Models Geraldine & Tom, quite literally, did not want to get out of them.
They come in great styles for both him & her and with the use of sheepskin both on the inside as well as the outside, they make the perfect gift for those who love a bit of luxury.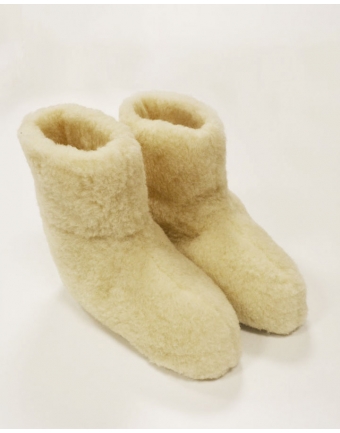 No. 9 A Classic Beauty
Sheepskin Rugs have been making a real comeback in the style stakes and I don't think there's a fashion blogger alive who hasn't adorned their much loved purchases on this fluffy style rug, at one time or another.
I can see why their style status has risen as they symbolise something very pure and classically beautiful. They are a fantastic choice for the living room, bedroom or hall and our authentic sheepskin rugs make a great gift, especially during the Winter season when everyone craves warmth and comfort.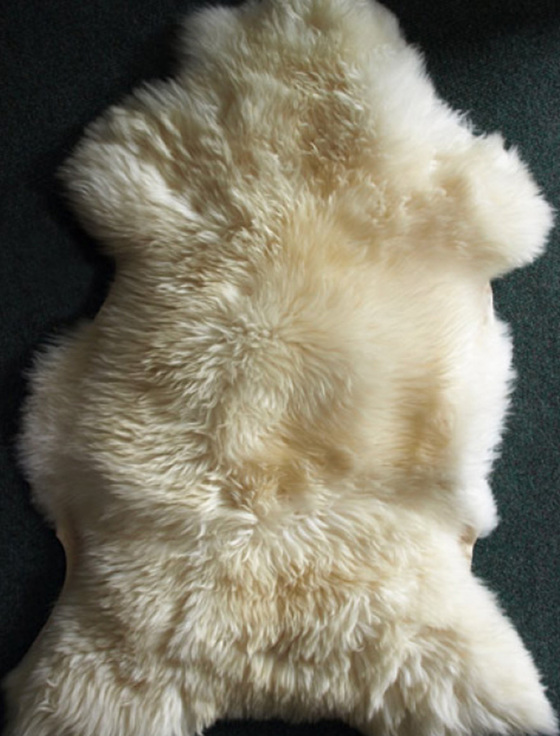 No. 10 The Irish Cap
The old Irish Cap is the last item on my list and is also typical of a classic that has been making a strong return on the trend scene for some time now. I got a whole new appreciation for the old traditional Irish Cap when styling Sam Holman for our Aran Autumn Collection. As you can see this Brown Tweed Cap manages to effortlessly combine tradition with modern style and really helps bring an outfit together.
A huge hat lover, I think I may even have to put one under the tree for myself!
So there it is, my Aran Sweater Market Wish List. If you have any of these items please do share your thoughts on them or indeed if you have your very own wish list, let us know what you are wishing for right here......
In the meantime, happy shopping!!