#StyleMyAran; New Aran Sweater Market Competition
Posted by Aran Sweater Market on 31st Oct 2014
With the chilly season now upon us and the Aran Sweater fast becoming this year's must have fashion accessory, we're launching a brand new competition to celebrate the beauty of the unique Aran pattern and encourage people to share ideas and inspiration on how to wear the traditional garment.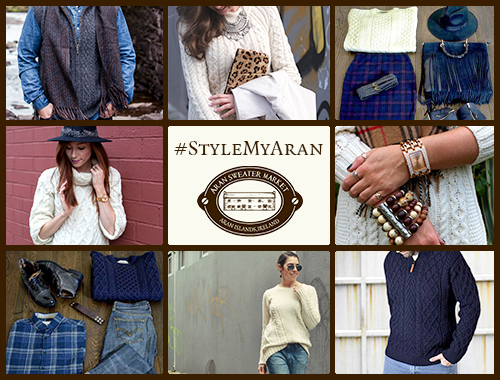 Brand Manager Laura MacSweeny commented;"I'm really excited about this competition as it allows us to interact with our customers in a more meaningful and creative way. It also means we can connect with people that may not be aware of the brand but share the same passion for the sweater as we do. There's no rules when it comes to fashion, it's all about creating an individual sense of style. We just want people to have some fun with it!"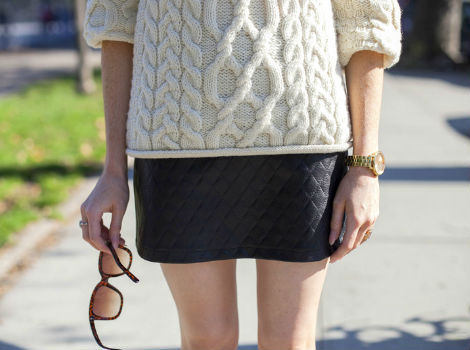 How to Enter
Just simply style your Aran, however and wherever you like and upload your take with the details to Twitter, Instagram or Facebook using the hashtag #StyleMyAran. If using Facebook, don't forget to tag the Aran Sweater Market in your post. The winner will be chosen at the end of the month.
The Prize
The winner from each month will receive a $300 voucher, (as well as free-shipping) to spend across the Aran Sweater Market Online Store and our favourite styles will feature here on our blog and across our other social media channels.
So if your a sucker for sweaters, a fashion fanatic or just plain Aran Sweater addict, get sharing your styles with us today!
*Terms & Conditions
Entry into the competition is acceptance of these Terms and Conditions.
This competition is open to residents in Europe, North America & Australia. You must be aged 18 or over to enter.
To enter the competition you must go to Twitter and/or Instagram and upload your photo using the hash tag #StyleMyAran.
To be valid for entry you must use an Aran jumper which features the traditional Aran stitches. The specific jumper can be any colour, style or brand.
The competition will be priced in US$ or local currency equivalent of the winner.
The prize is non-exchangeable, non-transferable, and is not redeemable for cash or other prizes.
The completion will run from the 1st of November and close on midnight of the 30th of the same month. The winner will be announced on the first day of December on the AranSweater Market Blog as well as Twitter & Instagram and other social mediums.
To claim their prize, the winner must contact service@aransweatermarket.com.
The voucher will be vaild for 1 year from the date of issue.
The brand holds the right to retain and reuse all content supplied as part of the competition.