Product Spotlight - The Aran Sweater Dress gets a Western Twist for the Autumn Season
Posted by Aran Sweater Market on 18th Aug 2014
As seen on catwalks across the globe, the sweater dress is making a strong comeback for the coming season so it's no wonder we've chosen to make our very own Aran Style a centrepiece within the Aran Autumn Collection.
Here we learn more about the Irish Sweater dress itself and look at some ways in which you can style it for the coming season.
For our Aran Autumn Photoshoot, we chose the sweater dress in a cobalt blue, one of this season's key colours but the dress is also available in white, charcoal and parsnip. Made from 100% soft Merino Wool, it also endorses the classic Aran cable and honeycomb stitching, making it a truly authentic and unique garment.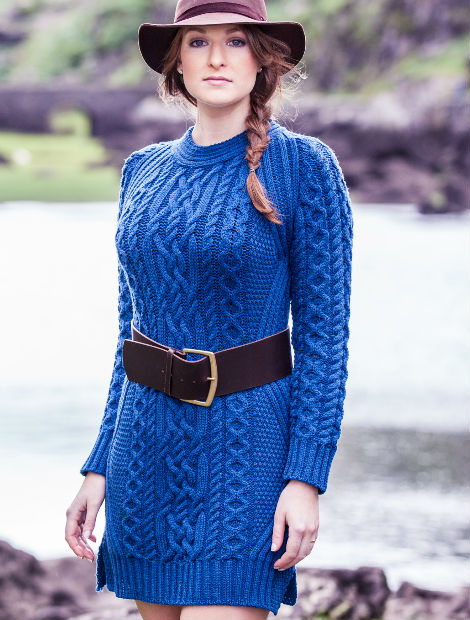 Taking inspiration from the catwalks of Kenneth Cole and Concept Korea, we decided to give the look a little yee-haw as it were, by pairing it with a western style trilby hat from Mucros Weavers, brown riding boots and a thick brown chunky belt to break up the style. A messy braid compliments the cowgirl look which is set to be huge this season.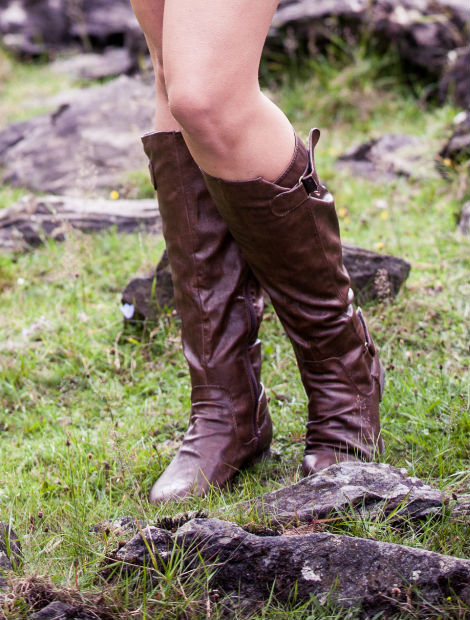 With fur being such a huge accessory again this year we had some fun playing around with our range of sheepskin rugs to add some drama to the look. A fur jacket or shrug is sure to contrast beautifully with the understated look of the garment.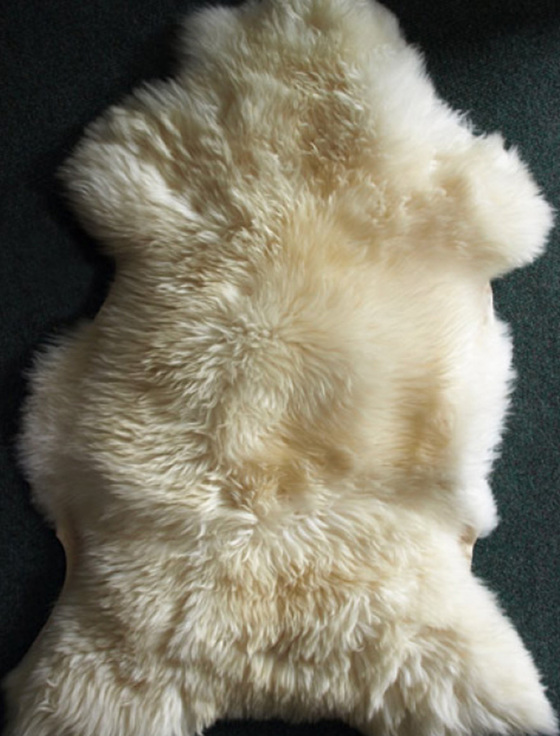 Although our Model Lisa models the garment here as a standalone dress, this product is highly versatile and can also be worn as a long tunic for a more conservative look.
Australian fashion blogger, Lady Melbourne recently reviewed the product and shows us how it works just as well as a tunic, pairing it with a long trench coat, Levi jeans, black ankle boots and embellished jewelry for a chic yet comfortable look.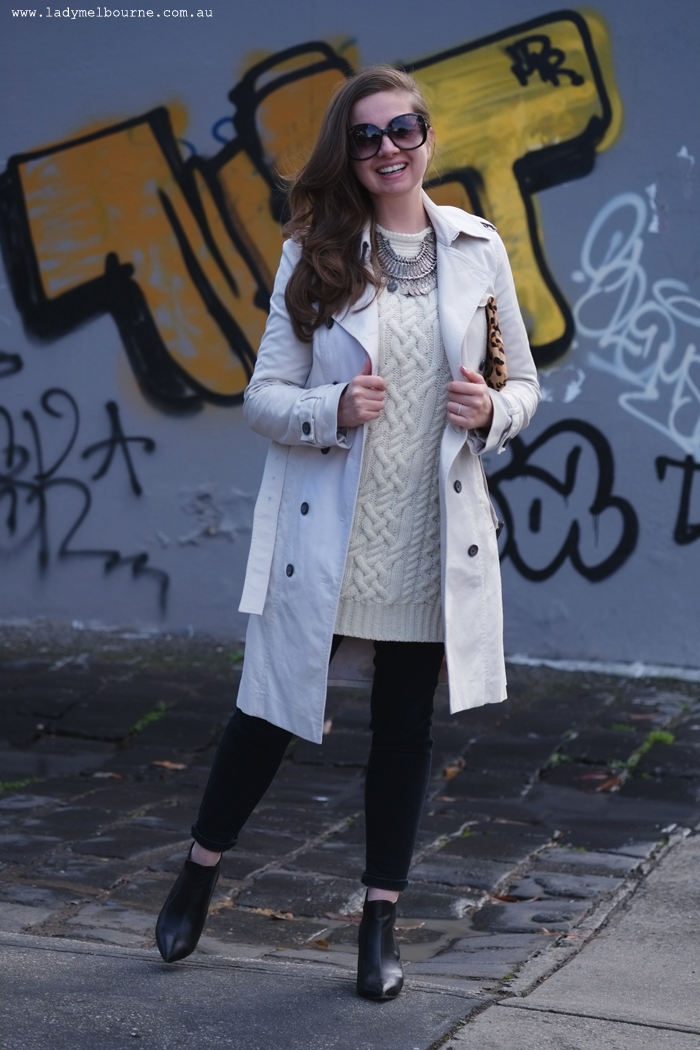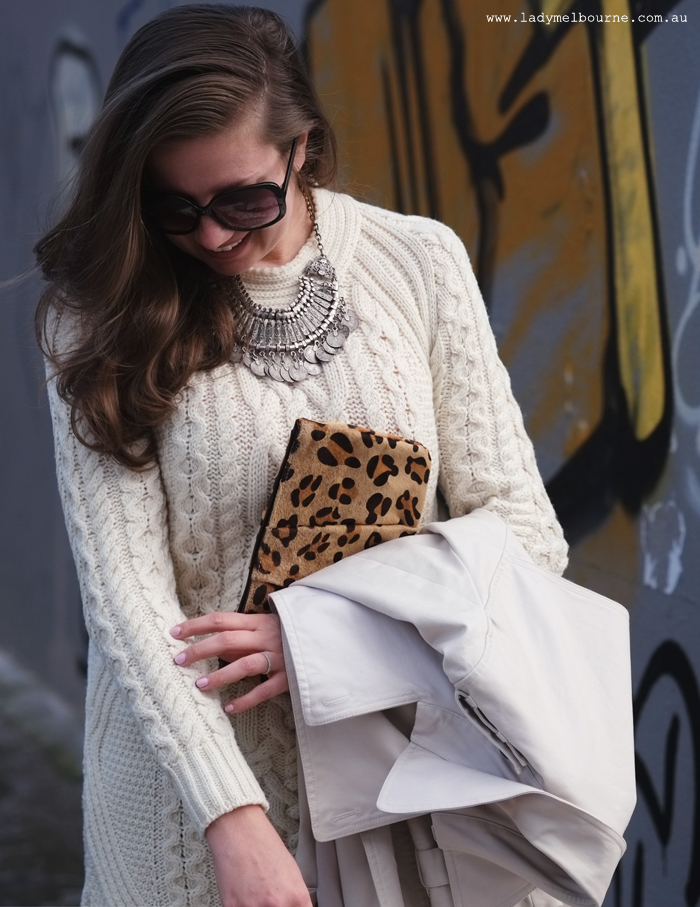 Whatever you opt for, dress or tunic, this garment is versatile enough to create numerous different looks and styles. Although its priced at $73.29, you can currently get a 30% discount off the marked price until midnight on the 30th of August, so if you haven't already, make sure you sign up to receive the offer here.
However you choose to wear it, the Aran Sweater Dress is a fashionable yet cosy must have for your Autumn Wardrobe and one which we are sure you will have lots of fun styling in your very own unique way!
Happy styling and don't forget to share your favourite looks with us!